Flick and di Salvo praise work of U21 debutant Ngankam
By Peter Weis @PeterVicey
Speaking to the ProSieben MAXX broadcast microphones at halftime during yesterday's Germany U21 match, Bundestrainer Hansi Flick found words of praise for U21 debutant Jessic Ngankam. 

The Hertha striker commented on the compliments afterwards, as did U21 trainer Antonio di Salvo.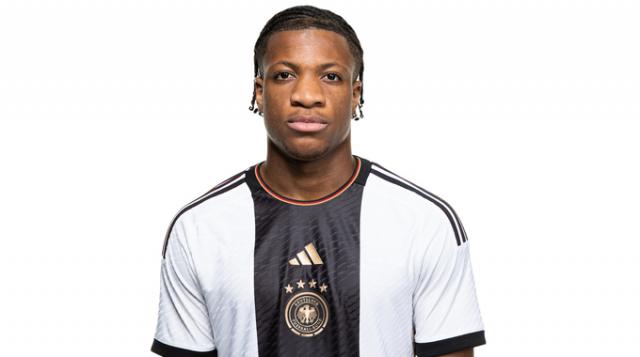 Called back up to the Germany U21s for the first time since his unfortunate ACL injury, Hertha striker Jessic Ngankam quickly earned his first cap for the country's highest youth level. In point of fact, Germany U21 head-coach Antonio di Salvo selected the 22-year-old to spearhead his attack in a friendly against the Japanese youths that took place in Frankfurt yesterday.


Ngankam paid his coach's confidence in him back promptly. The Berlin native punched his way into the penalty area to produce the game's first scoring chance inside of ten minutes. Later in the first-half, he would draw a penalty kick and convert it himself.

As part of a new strategy to keep the U21s tightly tethered to the senior men's national team ahead of next summer's German hosted European Championship, both Bundestrainer Hansi Flick and newly anointed national team manager Rudi Völler were in attendance. Flick was made available for a halftime interview.

"He [Ngankam] did very well," Flick remarked in his interview with German broadcaster ProSieben MAXX, "Just like on the short-training-field. He dribbled in and converted the penalty himself."

"I thank Mr. Flick for the compliment," Ngankam himself added after the full-time whistle, "I just did what I always do, head out on the pitch and take my risks."

Di Salvo conducted his own post-match interview, in which he was visibly enthused about the attendance of both Flick and Völler at his team's match. The U21 trainer spoke of a "first for German football" in such a friendly match.


"He [Ngankam] played a very good match," di Salvo noted, "We're pleased to have players like him. That's what we're looking for. Now it's off to Romania [for one final friendly before this summer's U21European Championship]. We'll see how the lads will react to the crowd there.




More about Jessic Ngankam