Robin Gosens in interview:
"My big dream would be a move to the Bundesliga"
By Peter Weis @PeterVicey
In an interview with "Sport1", Atalanta Bergamo fullback Robin Gosens answered questions about his market value and a potential transfer to the Bundesliga.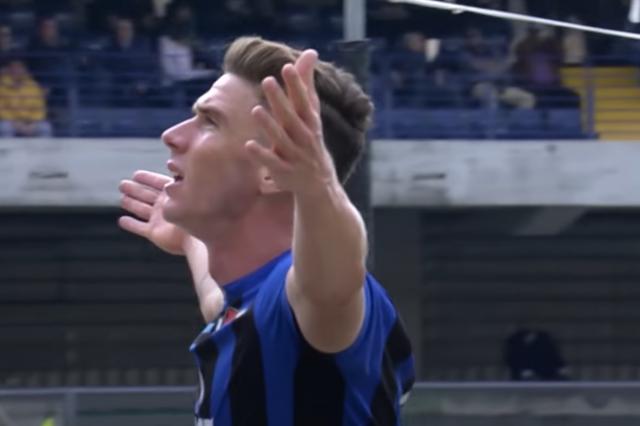 Robin Gosens knows what it's like to fly under the radar. The 26-year-old has toiled in obscurity for much of his career. The very notion of being in the limelight remains novel to him.


In 2017, when he moved to the Italian Serie A from Dutch side Heracles Almelo to the Italian Serie A, his listed market value stood at approximately €1 million. What a difference three years and some exposure with the national team can make. Transfermarkt.de's latest update classifies him as a €27 million player.

Gosens still can't necessarily get his head around it. "That's not comprehensible for me and it never will be," Gosens told his German interviewers, "How can I justify that? Perhaps I can kick a little, but no person is worth that much more than another."

Now that he become a household name in Germany, a move to the Bundesliga might be foreseeable in the near future. Gosens, native of a small Nordrhein-Westfallen town just four kilometers from the Dutch border, would probably prefer a move to one of the Ruhrpott clubs. He tried out for Borussia Dortmund as a youngster.

Gosens repeatedly stated in the interview that he could envision a move to a German club. "My big dream would be a move to the Bundesliga," he said at one point, "I wish to fulfill this dream in my career. This is the league I followed the most as a child. It's definitely on my medium-term bucket list."

Gosens' favorite club growing up was Schalke 04. For obvious reasons, however, Gosens ruled such a move out. "It would be fantastic if it were a club close to my heart," he noted, "but in light of current events, it doesn't make sense in sporting terms. It would not be a step that furthered my career. Unfortunately, I have to be that brutally honest. Every Schalke fan could forgive me for that."

When asked what he considered the most important factor in weighing a possible move to a new club, Gosens replied: "The most important thing for me is that they have a plan in place for me right from the start; as it was with Atalanta."



More about Robin Gosens