Matarazzo and Mislintat praise budding talent Klimowicz: "He's a player like Reus, Philipp, and Kramaric."
By Peter Vice @ViceytheSS
The young lad who once trained at Borussia Dortmund's youth academy whilst his father Diego played for the senior side is now officially a German international. 

Mateo Klimowicz may not have often gotten his name on the scoresheet this season, but he's been consistently creative and entertaining to watch in 20 Bundesliga appearances this season. 

VfB sporting director Sven Mislintat, a veteran German footballing scouter who knows quite a bit about talent, praised his midfielder's versatility in recent comments.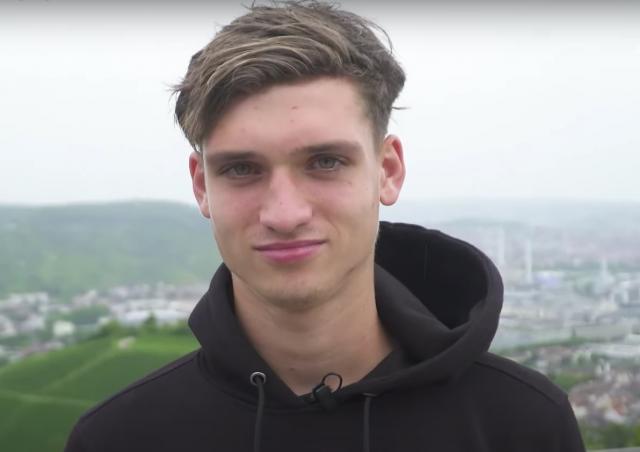 When the Stuttgart professionals gathered in Austria in August ahead of their big season back in the top flight, head-coach Pellegrino Matarazzo had some interesting words of praise for one of his players.


"[Klimowicz] has an unfathomable amount of potential," Matarazzo said at the time, "I would even say limitless potential."

At first glance, the 20-year-old's production numbers this year would not seem to confirm that. The youngster teammates call "Teto" has only scored once and recorded two assists. Such stats do not, however, reflect the impressions of those who follow Stuttgart on a weekly basis.

A constant hustler with no shortage of creative flicks and tricks, it surprised few to see him get a call-up to Stefan Kuntz's U21 Euro squad.

Both VfB sporting director Mislintat and team trainer Matarazzo acknowledge that Klimowicz has had his form dips this season and that their remains much for the budding phenom to work on. The manner in which "Teto" has filled in at various positions the injury-riddled Swabians needed him at this year remains impressive.

"He's not a clear winger, not a clear nine, not a clear ten," Mislintat said of him, "he's a type of player like Marco Reus, Maximilian Philipp, or Andrej Kramaric; not in terms of talent [yet], but in terms of the type of player he is."


The man responsible for signing Kimowicz and the man who guides him in training each week agreed that the 20-year-old's greatest asset is surely his footballing instinct.

"He's incredibly good in between the boxes," Mislintat noted, "he accelerates quickly, but also has the vision to pick out a smart ball or a good finish."

"He can decide matches with his dribbling in tight spaces and his finishing," Matarazzo concurred, "Even if he's not having his best performance phase at the moment, he's already shown how important he can be earlier in the season."

It's not uncommon at all for young players, particularly ones with great inherent talent, to take a slide down a depth chart a bit personally and possibly fall out of form. For "Teto", the U21 call-up will surely serve as a much-needed confidence boost.



More about Mateo Klimowicz