Day Three of 'Super League' Legal Fight:
Germany stands on European football's fault line
By Peter Weis @PeterVicey
As the epic battle over the "European Super League" enters its third day, both sides are moving as quickly as possible to outmaneuver the other. UEFA and the European Club Association (ECA) were caught cold by the announcement, but are rapidly making up ground.

Germany's main newsmagazine "Der Speigel" reports that the 12 clubs are indeed saving slots for FC Bayern München, Borussia Dortmund, and Paris St. Germain. These are the three "unnamed" clubs meant to complete the 15-club-core of the new league. "Der Spiegel" reports that Bayern and Dortmund have been given 30 days to accept or reject the offer whilst PSG has two weeks to decide.

Meanwhile, the ECA, having lost 12 members and its chairmen, recruited FC Bayern legal director Michael Gerlinger to serve on its newly formed executive committee. UEFA and the ECA now want to ensure that Karl-Heinz Rummenigge returns to a prominent position in both organizations.

Here's all you need to know ahead of as Day Three in a clash of titanic football forces.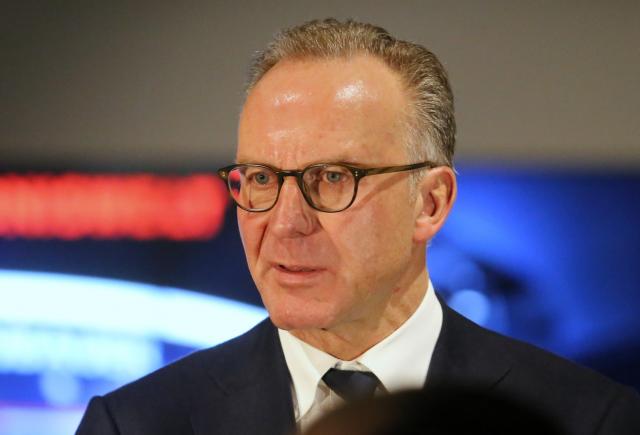 For three decades, European football fans have become perhaps too complacent on the topic of a breakaway "European Super League". Such ideas are floated annually, usually as a point of leverage by the larger clubs. Threats are made. Monetary concessions are promised. The whole cycle repeats.


This time is quite different. Reality has arrived. As has always been the case, larger clubs were proffered a compromise arrangement as part of a UCL reform package. It was generally thought that this would suffice. Not this time.

To the shock of football followers everywhere, twelve large European clubs rejected any sort of compromise yesterday evening. With detailed plans and enormous financial backing, clubs from England, Spain, and Italy made a forceful play that cannot be construed as a bluff. These clubs will proceed with their alternative to the Champions' League.

Germany shapes up to be the epicenter of this battle. As reported earlier in the day by Germany's "Der Spiegel" the cohort of clubs have not yet given up on pulling Borussia Dortmund and FC Bayern München into their orbit. On the contrary, they are courting the Bundesliga's two richest teams with at least €3.5 billion in incentives to join.

Thus far, statements made by executives at all large German footballing clubs have been denunciatory. That does not mean that the issue is settled. Even if Bayern and Dortmund reject the offer, the consortium could lobby German clubs on the periphery of European qualification to join the new league.

This surely played a role in the calculus of EPL clubs like Arsenal and Tottenham, who obviously preferred a permanent place in the ranks of the European elite to the uncertainty of earning placement via a domestic competition. The potential involvement of any other German teams would put more pressure on Bayern and Dortmund not to lose their secured place.


UEFA and the ECA are promising drastic measures in large part because they must move fast to undercut an initiative that seeks to do the same. It's entirely possible that Manchester City, Real Madrid, and Chelsea--all still alive in this year's Champions' League--may be disqualified from the competition at a special emergency meeting on Friday.

A final summary article appearing on the website of German footballing magazine Kicker indicates that UEFA and the ECA are actively striving to get Bayern's CEO reinstalled on both of their committees as early as tomorrow. Essentially, the two organizations fighting the initiative must reel in Germany's most powerful footballing executive if they are to stand a chance of ensuring Germany's exclusion.

Tomorrow shapes up to be another eventful day in the clash of two powerful camps determined to influence the future of European football.



Related stories