Gladbach's Sommer reflects on Hollywood Finish:
"I'll call Robert De Niro and see if he's interested in the part."
By Peter Vice @ViceytheSS
Borussia Mönchengladbach's #1 net-minder has always a name made for German headline writers. Minutes after Yann Sommer led his country to a sensational penalty-shootout-defeat of World Champions France in the European Championship's round-of-16, the Heinrich Heine/William Shakespeare inspired tributes began to spring up all over the German news sites.

There could be no choice but to utilize the keeper's last name (which straightforwardly translates to "Summer") to proclaim a "Sommer-nachts-traum" ("summer night's dream") in Bucharest. 

The Bundesliga veteran had some choice words of his own when speaking to the ZDF microphones afterward.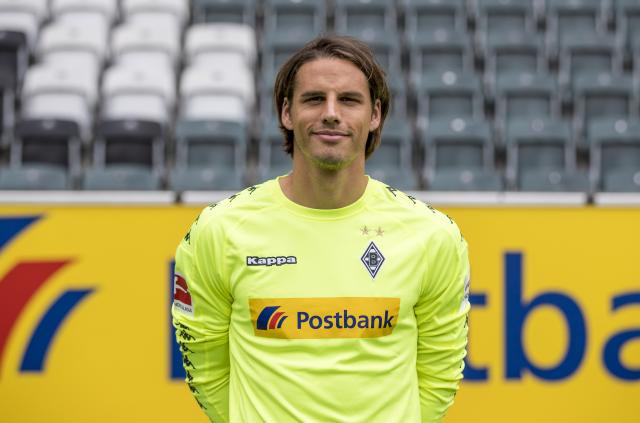 Hollywood could not have written a better script for Gladbach's Yann Sommer. Arriving a little late back to the Swiss national team after breaking off to attend the birth of his second child, Sommer still suited up in plenty of time to serve as his country's hero in their historic punch through to the quarterfinals of a major international since 1954. 


"This is history," Sommer told German broadcaster ZDF afterwards, "We've had the opportunity to do it a few times and fallen short. Today we looked at each other in the eyes and said, no matter what happens, we'll fight to the finish." 

The 32-year-old Sommer experienced all the previous instances in which his country fell short personally. He was on the bench when Argentina eliminated Switzerland in the 2014 World Cup round-of-16. He was in goal during Euro 2016, unable to stop any spot kicks against Poland in a separate round-of-16 shootout. Sommer was also between the sticks during the 2018 World Cup round-of-16, when Bundesliga colleague Emil Forsberg shot the Swedes past the Swiss. 

As it shook out, the third third time was the charm for Sommer, one of the Bundesliga's Swiss goalkeeping gems who has been perhaps received a little less attention this season in light of the involvement of his three countrymen--Roman Bürki, Marwin Hitz, and Gregor Kobel--with Borussia Dortmund. Many football lovers in the Bundesrepublik look forward to seeing the next great product of Swiss goalkeeping coach Patrick Foletti--current Leipzig loanee Yvon Mvogo--when he finally catches on with a Bundesliga club. 

Even before last night's sensation, the story of the the modern Swiss national team reads like a screenplay. A film detailing the exploits of professionals Xherdan Shaqiri, Granit Xhaka, Haris Seferovic, and Mario Gavronovic, all of whom fled the 1990s warfare in the former Yugoslavia effectively writes itself. 

"I'll call Robert de Niro later and see if he's interested in playing [my] part," Sommer joked when speaking to ZDF after the fairy-tale finish. 

De Niro may obviously be a bit old to play Sommer, but at least Gladbach's keeper had the good sense to select an actor that, like him, may be considered slightly short to play the role. 



Related stories