German football steps up fundraising efforts for flood relief
By Peter Vice @ViceytheSS
As the Bundesrepublik continues to grapple with the toll of the devastating floods affecting northern Bavaria, much of Nordrhein-westfalen, and parts of the Rhineland-Palatinate, German football lines up to provide relief in a variety of different ways.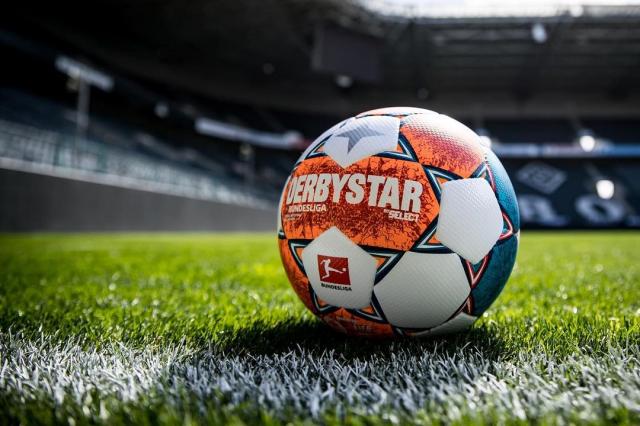 The brutal stalled storm system that inundated parts Germany, Belgium, and the Netherlands with uninterrupted rain continues to exact devastation on the three affected countries. As the floodwaters finally begin to recede, early estimates place the property damage in the hundreds of millions of Euros. An especially grim statistic conveys the human toll in the Bundesrepublik. One hundred and sixty citizens are now confirmed lost with many more unaccounted for.




Rescue efforts continue to take priority. The scenes of many wrecked German town squares illustrate that the task of rebuilding will span the course of the next calendar year. The task of raising money for relief efforts is obviously in its nascent stages, but Kicker journalist Dr. Valdimir Milutinovic has compiled an early list of ways in which German football has pledged its support.

Benefit matches from the Borussias 

Both of NRW's West Prussian clubs have already announced that they will travel to the affected regions to stage benefit matches. Borussia Dortmund committed to this on Thursday evening while Gladbach also pledged to add an exhibition on Friday. According to statements from both clubs, a location will be selected as a means of providing entertainment and raising money in a "damaged and afflicted region."

Köln and Bayern cut checks

The German champions and die Geisböcke have already given €100,000 in support. In the case of Bayern, team sponsor Deutsche Telekom gave an additional €100,000. New Bayern CEO Oliver Kahn took care to emphasize that this was "only a first step" and that "further support will be forthcoming. The money was donated to the relief charity Lichtblicke, with the check already presented at the test-match between the two clubs on Saturday afternoon.




Rivals of the Pfalz come together

Fierce Rhineland-Palatinate rivals FSV Mainz 05 and 1. FC Kaiserslautern have agreed to put their footballing differences aside and stage a charity match for the people of their mutually affected region at some point in the near future.

Lautern put 300 jerseys up for sale at a test match against the Stuttgart U23s at the Betzenberg on Saturday. The tricots cost €25, with all proceeds going to flood victims. The Pfälzer made clear that all larger donations would also be accepted.

Mainz has opened up a donation center at the Opel Arena which will take both financial assistance and items such as clothing and non-perishable food items for the victims.

Mannheim matches funds

SV Waldhof Mannheim of the 3. Bundesliga made a symbolic donation of €1,907. In times such as these, smaller German clubs usually begin with a donation that corresponds to the year of their founding. This is meant as a signal of sorts to the fan base to also join donative relief efforts. Additionally, one Euro from each ticket sold during Saturday's test against FC Gießen on Saturday was donated.

Düsseldorf shows solidarity

The Flingeraner accepted donations during their Saturday test fixture against OH Leuven. CEO Thomas Röttgermann also announced that €25,000 in proceeds for next weekend's season opener will go directly to disaster relief.

Direct links to the German Red Cross

German footballing legend Jerome Boateng was one of many who provided direct links to the Deutsches Rotes Kreuz (German Red Cross) donation page on his social media account. The link can be accessed below.


Die Überschwemmungen in NRW und Rheinland-Pfalz bedrohen die Existenzen vieler Menschen, oder haben sie bereits zerstört. Lasst uns helfen, jede Spende hilft! https://t.co/ah3Hsxfkz0 pic.twitter.com/Zp5ccs8Rep

— Jérôme Boateng (@JeromeBoateng) July 16, 2021
Related stories