Weghorst can't diagnose problem after loss: "Sorry, I just don't know."
By Peter Weis @PeterVicey
Speaking to German broadcaster DAZN after his side's eighth consecutive loss on the trot, a dazed looking Wout Weghorst simply couldn't find the words.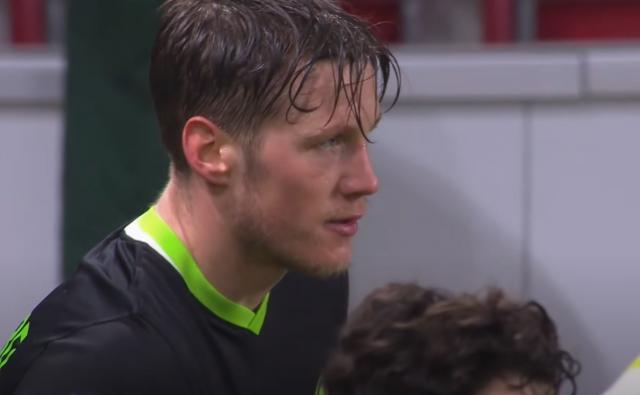 Though VfL Wolfsburg hasn't won a competitive match since November 11th, Wout Weghorst was able to blow off a little steam with a hat trick in a friendly scrimmage against SC Paderborn 07 on January 4th. The Dutch striker at least got the opportunity to feel as if he was part of a competent attack with three tallies in less than 45 minutes in the exhibition.


There were hopes that the feeling from the specially arranged friendly would carry over. Speaking to the German broadcast team following Sunday's 0-1 defeat at Bochum, however, Weghorst was again answering questions about how Wolfsburg at forgotten to score. Florian Kohfeldt's Autstädter seemingly picked up right where they had left off at the end of the calendar year.

"That positive feeling for the new year was there," Weghorst told the DAZN team, taking care to emphasize the past tense "was" in his sentence.

Asked for a specific area in which the team could begin to seek improvement, the 29-year-old stared into space for several seconds.

"Sorry, I just don't know," he eventually stammered, "We wanted to play differently in the new year. We wanted to create scoring opportunities from bold combination play."

"That worked in the friendly," he added, "But today? Not for a second."


"We don't want to get too fatalistic because we still have 16 games to play," Weghorst concluded, "but we have to look at where we are now and really, really change something quickly."

If there is a silver lining, Wolfsburg have nothing more than those 16 games to focus on over the next five months. The team was eliminated from the DFB Pokal following previous head-coach Mark van Bommel's substitution error and humiliatingly trounced out of the UEFA Champions league with a dead last finish in their group. 



More about the match
More about Wout Weghorst