Kicker Report:
Bobic a DFB candidate following Bierhoff's resignation
By Peter Vice @ViceytheSS
While it remains very early to begin speculating who will take over for Oliver Bierhoff as the German F.A.'s managing director, or even if one single figure will fill the position, Germany's preeminent footballing publication reports that Hertha sporting CEO Fredi Bobic is a candidate.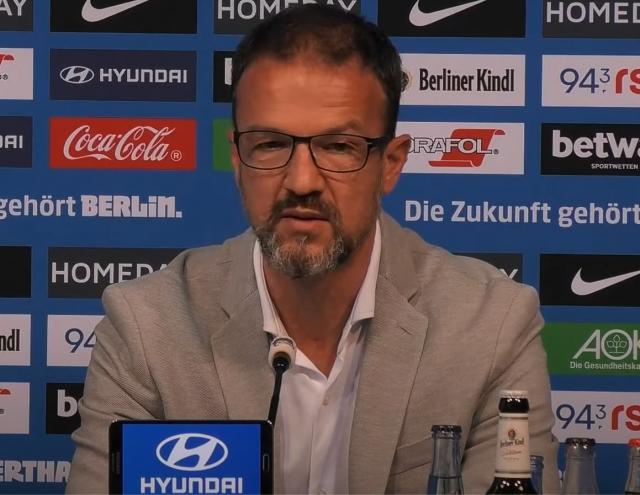 After last night's announcement that Oliver Bierhoff would be stepping aside from his duties at the DFB, much of the early talk as to who might replace the 54-year-old executive belongs to the realm of idle speculation. Germany's preeminent footballing publication, Kicker Magazine, nevertheless reports that Bierhoff's one-time national team colleague and fellow 1996 European Championship winner Fredi Bobic is on the short list.


Two other former German national team players, Lothar Matthäus and Matthias Sammer, have also been loosely linked with the position. As part of his regular column for Sky's German outfit, Matthäus had recommended Sammer directly. The now 55-year-old Sammer already worked as a technical director with the DFB from 2006 to 2012 before leaving to work as FC Bayern München sporting director for four years.

After Sammer left the FCB in 2016, Sammer effectively retired from footballing administrative work and only engaged in punditry work. As it so happens, the former East German international was on duty for German streaming service Magenta TV when last night's news broke.

Sammer cited his own personal health issues as reasons that, though he would be willing to help, he absolutely could not take on all the roles that Bierhoff held. The former East German international also spoke on the possibility of Matthäus joining the DFB.

Unsurprisingly, Sammer didn't think that Matthäus would constitute a great fit. The German legend has certainly lived a (relatively) much more stable personal and professional life over the past few years, but (in Sammer's words) has "been away from the DFB" for too long and seems much more comfortable in his punditry work.

For the moment, that leaves Bobic as the lone name linked with a top DFB executive position. Kicker magazine doesn't cite any specific sources in mentioning Bobic's name, dropping it in almost as an afterthought in a piece written by Dr. Vladimir Milutinovic and other reporters.


Bobic - a teammate of Sammer's on the 1996 Euro winning side - does now have well over a decade of German footballing administrative experience under his belt. The now 51-year-old worked as VfB Stuttgart's sporting director between 2010 and 2014.

Though his current work with Hertha BSC (in office since the summer of 2021) hasn't exactly been wildly successful, most all in German footballing circles concur that Bobic played an especially important role engineering Eintracht Frankfurt's current success during his years as SGE sporting CEO between 2016 and his Hertha appointment.



Related stories