Zingler and Watzke discuss new investor model in joint interview
By Peter Weis @PeterVicey
In a joint-interview set to be published in tomorrow's "Welt am Sonntag" circular, Dortmund boss Hans-Joachim Watzke and 1. FC Union Berlin President Dirk Zingler have discussed why they support a new model for investors interested in bankrolling German football clubs. 

The ever local ZIngler wished to make clear that, the investor model currently in use by his cross town rivals was absolutely not the type of model he and other DFL officials had in mind.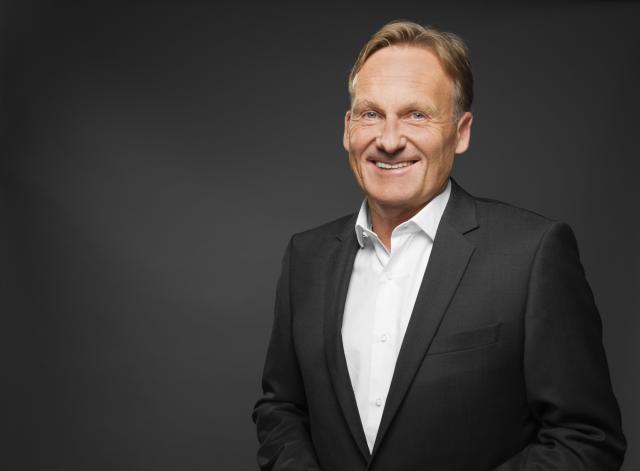 | | |
| --- | --- |
| Hans-Joachim Watzke. | Photo: Borussia Dortmund |
A new DFL-endorsed onramp for potential future investors in Bundesliga clubs seems destined for approval by the league body responsible for administering German football's top two footballing flights. The plan will likely be approved within a few weeks.


Dortmund managing director (and DFL bigwig) Hans Joachim Watzke - in an interview set to be published in the "Welt am Sonntag" - explained that Bundesliga clubs need additional revenue in order to keep top talent in the Bundesrepublik.

Watzke didn't shy away from using former Dortmund star Erling Haaland as an example. The BVB boss defended the new plan as a means of both helping supporters keep their clubs stronger while not reaching into their pockets.

"Anyone who calls for buying and keeping stars like Haaland must also know that this would probably also entail a significant increase - among other things - in ticket prices," Watzke said. "Everything would become much, much more expensive for the fans. It's obviously not possible to keep or buy top international stars and at the same time have the standing-room ticket cost only €8."

Watzke - as one of the 50+1 fan-ownership model's strongest proponents - took special care to emphasize what the new onramp would constitute and what it would not. Watzke noted that investors would be precluded from majority ownership decisions. Furthermore, the stake-dividend relationship must legally expire within 20 years.

FC Union President Dirk Zingler - a combative presence in German football to say the least - also took the opportunity to clarify what the model should look like and what it shouldn't. Zingler took a dig at Hertha BSC, currently supported by the American consortium known as the "777 partnership."


"Unfortunately, we have the worst example on our doorstep in Berlin as far as investors in German football are concerned," Zingler said. "That ruins the whole issue in that it shows how things shouldn't really be. Football becomes a commodity there."

Compared to the mega-millions pumped into the capital city Charlottenburg side by previous investor Lars Windhorst, the "777 partnerships" desired stake in Hertha is relatively meek. Windhorstt, according to some estimates, spent €375 million on the club while the American consortium is discussing a €100 million investment over the course of several seasons.

Zingler nevertheless was unsparing in his criticism.



More about Erling Haaland