NRW and Dortmund follow Frankfurt's precedent: Vaccinated and recovered get 21,000 BVB seats
By Peter Vice @ViceytheSS
While there have been no new developments in the case of the city of Frankfurt's interpretation of Hessen's corona-protection ordinance since Tuesday, it was confirmed today that the German federal state that serves as the country's footballing hotbed will treat vaccinated fans as a separate group.

Should Nordrhein-Westfalen opt out of the country's RKI stabilizer, it can safely be assumed that most German football fans can expect access to stadiums this autumn, provided they are vaccinated.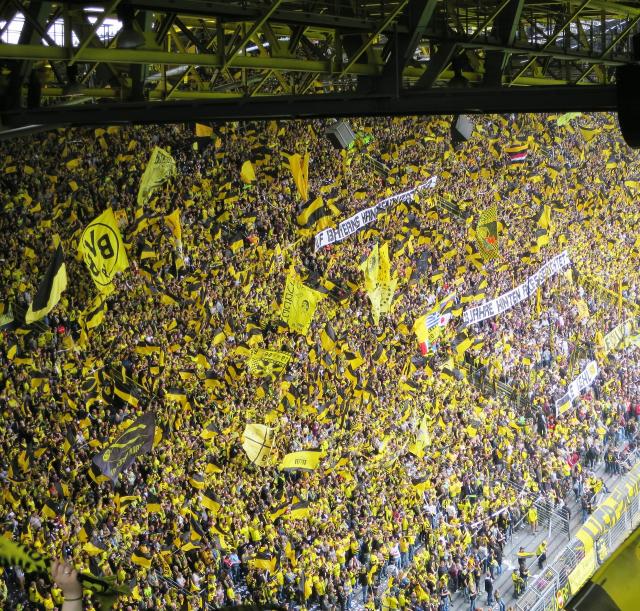 As reported by Matthias Dersch of German footballing magazine Kicker, the German federal state of North Rhine-Westphalia will not further restrict admittance to footballing venues any further, even if the Bundesrepublik's previously used "public handbrake" of weekly corona infections rises above 35 per 100,000 inhabitants.


The now controversial RKI Stabilizer does not allow the state to impose restrictions on "immunized persons". Paragraph three, sentence five of the NRW ordinance clearly states this discrepancy.

In terms of what this means for the state's biggest football club, Borussia Dortmund will allow 22,033 live spectators into Signal-Iduna Park for both the season opener against Eintracht Frankfurt on August 14th and the DFL Super Cup against Bayern three days later.

Practically speaking, the state limits public gatherings to 1,000 individuals should the metric exceed 35. NRW lawmakers made explicitly clear that this means "1,000 unvaccinated individuals".

Dortmund will give 1,000 unvaccinated individuals the opportunity to enter the grounds if they submit to a rapid test. Those who can prove that they've been inoculated will be allowed to purchase tickets until the 22,033 limit is reached.

The issue as to whether vaccinated fans be accorded more seats  nearly ran into some legal trouble earlier this week. The German state of Hessen issued a dissenting interpretation of Eintracht Frankfurt's efforts to do precisely the same thing as Dortmund. The state's leadership objected on general public health grounds, but stopped short of forcing the club to file a court order on the subsequent day.


Insofar as it is possible to read the tea leaves on this matter, it would appear that strict adherence to the RKI stabilizer should be a thing of the past as the new Bundesliga season gets rolling. Localities and municipalities will surpass the number of 35, but restrictions will apply more so to those who haven't either been inoculated or already infected.

The Bundesrepublik's so-called "3G concept" looks to be the primary source governing entry to football matches for at least the next few months.

Germany's "3G" concept refers to three words:

"Geimpft" (vaccinated), "Genesen" (recovered), "Getestet" (tested).

Dortmund and several other Bundesliga clubs are even offering their fans a limited number of free vaccinations.

The BVB vaccinated 2,000 of its fans in July with the lure of an autographed copy of the team with the DFB-Pokal.



Related stories