Union President Zingler speaks on fan return:
"We must give vaccinated people back their individual liberties."
By Peter Weis @PeterVicey
When it comes to the topic of allowing live spectators back through the turnstiles in the Bundesrepublik, no German footballing executive has been more outspoken than FC Union Berlin President Dirk Zingler. 

Speaking during a media round at his club's training camp in Tyrol, Austria over the weekend, the administrator remained relaxed about some topics while adamant about others.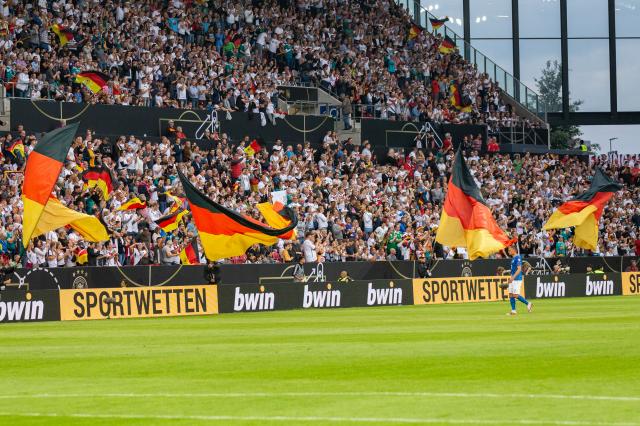 Photo: Steffen Prößdorf, CC BY-SA 4.0

No examination of subjects related public events and the next phase of the pandemic in Germany would be complete without checking in with the last German footballing executive to exclude fans from the stadiums and the first to bring them back in. FC Union's President isn't exactly the same personality who demanded a full capacity crowd before the second and third waves of the pandemic. He nevertheless remains a man of strong opinions.


Journalist Jan Reinhold of German footballing magazine Kicker was among the assembled reporters covering Dirk Zingler during a Sunday media round. Reinhold collected some lengthy quotes from Zingler on a variety of questions related to the return of live fans to Bundesliga stadiums and published it on the magazine's website.

Bulinews' Peter Vice supplies the translation.

On the state of restrictions at the team's training camp....

"We don't wear masks in the hotel. Here one doesn't need to practice social distancing. Even in the stadium, all is as it was before. That feels damn good. One notices what's still missing in Germany. These are things that surprise me, because all the governments in countries across Europe refer to 'scientific principles'. I always thought that science applied across borders. Apparently not. Oh well. We simply have to accept the rules of the German state."

On the question of whether Union would join a potential lawsuit on the issue of fan-return....


"We'll decide upon that should the situation arise. It makes little sense to assess a hypothetical situation and make proclamations. In the final analysis, it's a matter of the State making a good case to restrict our individual liberties as little as possible. That's what we're struggling with right now in the transitional phase; the fight between protectors and looseners. That's the phase we're in right now."

On the current federal guidelines allowing 50-percent capacity with a 25,000 attendance cap...

"I find it perfectly okay that we're starting gradually. I also think 50 percent is fine. I still don't see an objective justification for [the numbers]. No one gives a factual reason why it is decided this way. It is simply decided this way. Fifty percent capacity and a maximum of 25,000 spectators is a different situation in the Olympiastadion, the Alte Försterei, or with Acki Watzke in Dortmund. You don't always understand it all.

On the reliance on the RKI Stabilizer of an average 35 new infections per 100,000 inhabitants over a seven day period....

"Naturally, everyone's grappling with that now. I think that next week there will be a summit or at the very least a round of voting within the federal states to correct this with overdue action. Namely, no longer linking the warning levels with the incidence figures. Then we'll no longer have to deal with the 35 number as a blanket rule. I think things will become more predictable after that."

On the question as to whether Union Berlin is prepared to welcome 11,000 fans into their 22,000 seat arena....

"Yes we are, but it's no secret that we are like most other organizers and caterers. We're having difficulty finding workers for catering and service. The workers have been on standby for a year-and-a-half and have sought out other opportunities in the meantime. No one will come back if they fear that, in three weeks time, more restrictions will lead to furloughs or loss of their jobs. Reliability is imperative, lest we destroy industries."

On the fears that relaxations could be rescinded again in the face of rising incidence rates in the autumn...

"I don't have that fear, because it would amount to a cat-and-mouse game with the public. We're telling people to get vaccinated to get their privileges back. If we're already threatening to take these privileges back in the fall, we're defeating the process we're promoting now. It's so hypocritical. I believe that the right thing to do is, once people are vaccinated, give them back their rights. Give them the right to personal responsibility back. Let them decide for themselves whether to wear a mask or enter a room with 1,000 people and stand close together. We must give people back their individual liberties."

On the German government's lack of a commitment--like in the U.K.--to roll back all restrictions on a specific date...

"I'll put it this way. I'm looking forward to the German federal elections [on September 26th]. Hopefully we'll get solution-oriented statements from the chancellor's office and not just prohibitive and obstructive statements."




More about Union Berlin