Was Harit left home from Schalke's training camp as a punishment?
Reportedly, Schalke 04 didn't let Amine Harit travel to the club's training camp in Spain to punish him for his poor discipline.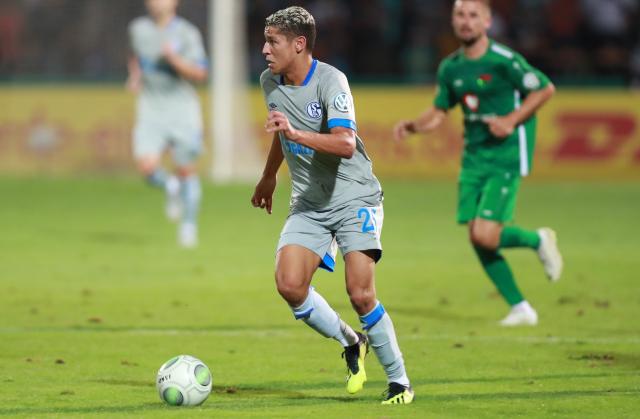 | | |
| --- | --- |
| Amine Harit. | Photo: Sandro Halank, Wikimedia Commons, CC BY-SA 3.0 |
Amine Harit wasn't on the plane when the Schalke 04 team traveled to their training camp in Benidorm, Spain earlier this month.

The club announced that the offensive midfielder was to stay in Gelsenkirchen as it would give him the best conditions to recover from his thigh injury. However, Bild reports that he was rather left home as a punishment for his poor discipline.

According to the German tabloid, Schalke 04 coach Domenico Tedesco deliberately left Harit out of his training camp squad.

The 33-year-old explained his decision in his New Year speech to the team: from now on, Harit needs to put himself fully in the service of the team, and the 21-year-old will be punished harder if he shows a lack of discipline.

Previously, Harit has had conversations with both Tedesco, Schalke sporting director Christian Heidel and his teammates about his poor discipline - but apparently in vain.

Recently, German media have reported that the 21-year-old has a gambling problem and that he often stayed at a casino in Duisburg until late at night during the 2017/18 season.

Last summer, Harit was involved in a car accident in Marrakesh, Morocco which led to the death of a pedestrian. The Schalke star was behind the wheel.

This season, Harit has shown a lack of discipline in a number of situations. For example, he was reportedly part of a group of Schalke players that went out for a night on the town after the 1-3 defeat to Porto in November.

Apparently, the 21-year-old has promised to improve, but it's not the first time he has made that promise, and Schalke are starting to lose their patience with him. Thus, a winter move is certainly not out of the question.