Frankfurt takes Hessen to court over fan re-entry: "We must seek clarity and better parameters."
By Peter Vice @ViceytheSS
As many expected, the matter of live spectators returning to Bundesliga stadiums is now headed to the courts. 

Eintracht Frankfurt filed a legal injunction against the state of Hessen on Monday, seeking clarification as to whether Germany's federal states can use local incidence rates to overrule municipal interpretations of the rules governing public events. 

A ruling with potentially massive repercussions for all public events in Germany this autumn is expected before the end of the week.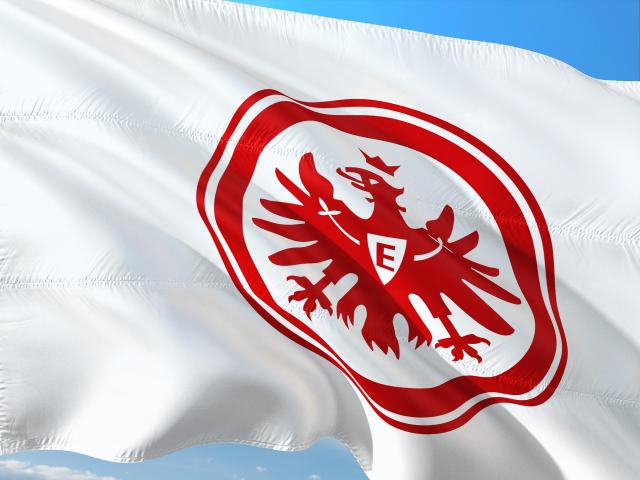 As soon as the city of Frankfurt and its local football team announced an interesting interpretation of their own corona-protection ordinance on Friday, many Germans suspected that further clarification of this reading would be sought in the courts. Not one business day elapsed before this took place.


The German state of Hessen struck down Frankfurt's interpretation of the revised protection statutes late Sunday. The SGE and the city of Frankfurt countered with their own appeal before Monday was out.

The actual issue at hand is a test match scheduled against St. Etienne at Deutsche Bank Park this coming Saturday. Eintracht planned to allow in 10,000 live fans to watch. Hessen stated that the current incidence rate, a seven-day-average of 36.7 new infections per 100,000 inhabitants (with a number of 35 being the RKI cutoff), means that Eintracht may only host 5,000 fans.

Naturally, this is not a matter of a few thousand more or fewer fans attending an exhibition fixture. The true issue, as per Frankfurt's recent interpretation of the law, is whether those vaccinated and recovered count toward the limits on attendance figures. Of even greater significance, Frankfurt and many others wish to press the issue as to whether the RKI stabilizing metric should be used at all anymore.

The first pillar of Frankfurt's argument holds that restrictions limiting public gatherings to 5,000 individuals only applies to the unvaccinated. Those individuals who can demonstrate proof of either vaccination or recovery belong to a "separate group". Frankfurt planned to allow 5,000 vaccinated/recovered fans into the exhibition match on Saturday, and up to 20,000 of them for the season opener against Augsburg on August 21st.

The club and city have intentions beyond this basic argument as well. As the plaintiffs made clear in their public statements today, they do not wish to see their attendance figures constrained by the RKI stabilizer at all this autumn. Most experts agree that, irrespective of the pace of vaccinations in the Bundesrepublik, a fourth-wave as defined by the 35 per 100,000 metric, cannot statistically be averted.


This translates to a rather serious showdown. If football clubs wish to welcome crowds above 5,000 this season, they will need a legal victory here. At the very least, some additional legal precedence for raising the metric above the number of 35 will be needed. We may see the court attempt to fashion  a pseudo-compromise with the standards used across Germany last Spring. The number may be raised to 100, but attendances capped at 5,000.

Eintracht Frankfurt's legal advisor Philipp Reschke made clear that the SGE was going for broke with this appeal.

"We must seek clarity and better parameters," Reschke said, "Regulating admission based solely on these incidence values is factually incorrect and legally untenable. We don't want to be negligent with respect to the health of the spectators, but we must attain legal clarification on regulations set at the beginning of this pandemic. So much has changed."

Though it was not technically part of the administrative legal injunction, the Frankfurt mayor Peter Feldmann (SPD) attached a supportive addendum to the filing.

"Why can't vaccinated and recovered people be admitted to sporting and other major events beyond the permitted 5,000 spectators even if the incidence rate is above 35?" Feldmann rhetorically asked in his letter, addressed to Hessen Minister-President Volker Bouffier (CDU), "and why, for example do vaccinated people need to be tested before they sit down in a restaurant? In my view, this makes no sense."

"Especially now as the supply of vaccinations is plentiful and the [public] willingness to get vaccinated is noticeably decreasing," Feldmann continued, "such incentives are needed. I thus appeal to you: Please allow vaccinated and recovered people to attend events above these maximum limits."

The official ruling by the state of Hessen issued on Sunday states "An extension in the sense of '5,000+vaccinated/recovered' was not envisaged".

A ruling on the appeal is expected before Saturday. In a strictly legal sense, the ruling will only apply to the exhibition match. The extent of the power of the precedent can nevertheless be assumed to be quite high.



More about Frankfurt