All quiet on the Hessen front:
Eintracht proceed with full intended ticket sales for Saturday
By Peter Vice @ViceytheSS
On Day Two of the closely watched dispute between the Eintracht Frankfurt and the German federal state of Hessen, it almost appears as if a legal battle might be averted after all. 

The SGE and City of Frankfurt issued statements claiming that they considered any challenge from the state "legally non-binding" and announced that 10,000 tickets for Saturday's friendly would go on sale tomorrow.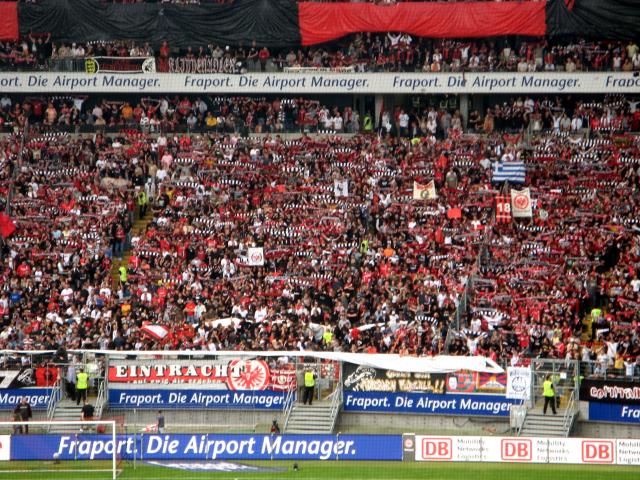 A completely anticlimactic subsequent chapter to the events unfolding on Monday surprisingly saw the German federal state of Hessen take no further action against Eintracht Frankfurt despite issuing a rejection of the club's legal interpretation of the local corona protection ordinance on Sunday.


Contrary to expectations, Hessen did not follow up by issuing an order to adhere to its interpretation of the law. As a result, Frankfurt did not file the awaited counter-suit. All is surprisingly quiet in Germany's commercial capital.

It very well may be the case that Hessen still plans to issue the order, but SGE chief legal advisor Philipp Reschke reported that the awaited e-mail never came. Whether the bureaucratic wheels are turning slowly or Eintracht has won a high stakes game of chicken remains to be seen.

For now, it appears as if any sort of fight over whether German football clubs shall still be beholden to the controversial RKI stabilizer metric this season will take place further down the line; possibly in a different city.

As noted in yesterday's article, German football and the RKI stabilizer remain on a collision course. Rising infection rates this autumn will almost certainly see the seven-day-average of new COVID infections exceed 35 per 100,000 inhabitants in all major German cities.

One can assume that clubs will still wish to take legal action if their planned crowds as large as 25,000 live fans are in any way restricted by this metric. The number sunk to 33 infections per 100,000 Frankfurt on Tuesday.


Reschke and head of the local health department Stefan Majer made clear that they had no intent to budge from their position if the number shot back up again.

"The interpretation notices of the state are not legally binding," Majer said in a press release, "We will need a resilient basis to withdraw the decision of the health department."

"We are prepared, of course, to have an announced restriction of 5,000 spectators reviewed by the court," Reschke added, "but are hopeful that the factually-based legal view of the City of Frankfurt will prevail."



More about Frankfurt