Robben: Talks of a crisis at Bayern make me smile
Arjen Robben says he remains totally calm despite the talks of a crisis at Bayern München.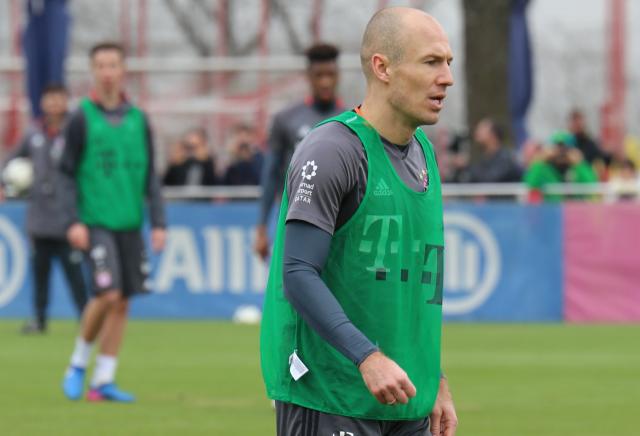 Photo: Rufus46/CC-by-SA 3.0

Bayern München star Arjen Robben has dimissed any suggestion of a crisis despite the disappointing results recently.

The German champions are winless in four games, but Robben says the portrayal of the club's current situation is simplified.

"Please don't misunderstand, but I always have to smile about the way things are seen in black and white, and I think: 'that's the football world,' Robben told Kicker and continued:

"We need to stay calm and address the things we need to improve. If we worry too much, it's going the wrong way. If you make the last few games bigger than they are, you talk yourself into a crisis."

The 34-year-old also said he welcomes competition and that he sees Borussia Dortmund as Bayern's main rival for the Bundesliga title.

"Dortmund is a great opponent. We'll see how long the others can keep up," Robben said and added:

"A few years ago, it was said that everything was boring because of Bayern. If we were five points ahead, there would be talks about boredom now."

Robben and Bayern will hope to get back to winning ways when they face Wolfsburg on Saturday.