What the signing of Granit Xhaka means for Bayer Leverkusen
By Brook Genene
Bayer Leverkusen are making a statement with their summer business. They have secured the services of Jonas Hofmann, Alejandro Grimaldo, and Granit Xhaka. These signings are suggestive of the ambition of the club to challenge for trophies and put pressure on the likes of Bayern and Dortmund.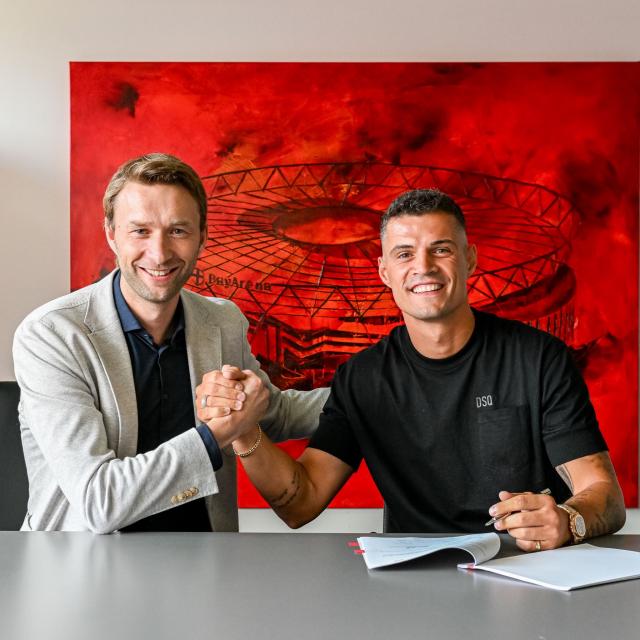 Photo: Bayer 04 Leverkusen

Granit Xhaka's €25 million transfer from Arsenal has grabbed the attention of many spectators and shows that Bayer Leverkusen coach Xabi Alonso is solidifying his young team by adding experience to the squad. After 7 years at Arsenal, the former Gladbach man Xhaka has returned to the Bundesliga.


Xhaka's time at Arsenal was full of ups and downs. He managed to win two FA Cups and helped the Gunners challenge for the league title last season, but he also had a falling out with the fans and his captaincy stripped off.

There was a time when it looked like Xhaka didn't have a future at Arsenal. Both the media and fans had written him off. He was being booed on the pitch and abused on social media. Those were dark days for the Swiss international.

"I'm the guy on the pitch, it's not my wife, my little one, my family. If you want to criticize, criticize me."

This was his reaction during that time, but he didn't let the tough times pull him down. He showed his mental fortitude by coming back even stronger and asserting himself as a key player at Arsenal.

In total, Xhaka has made 297 appearances for Arsenal scoring 23 goals and assisting a further 29. His attacking output has been crucial and his partnership with Thomas Partey has played a key role in Arsenal's renaissance. His determination, passion, and hard work were key for his side.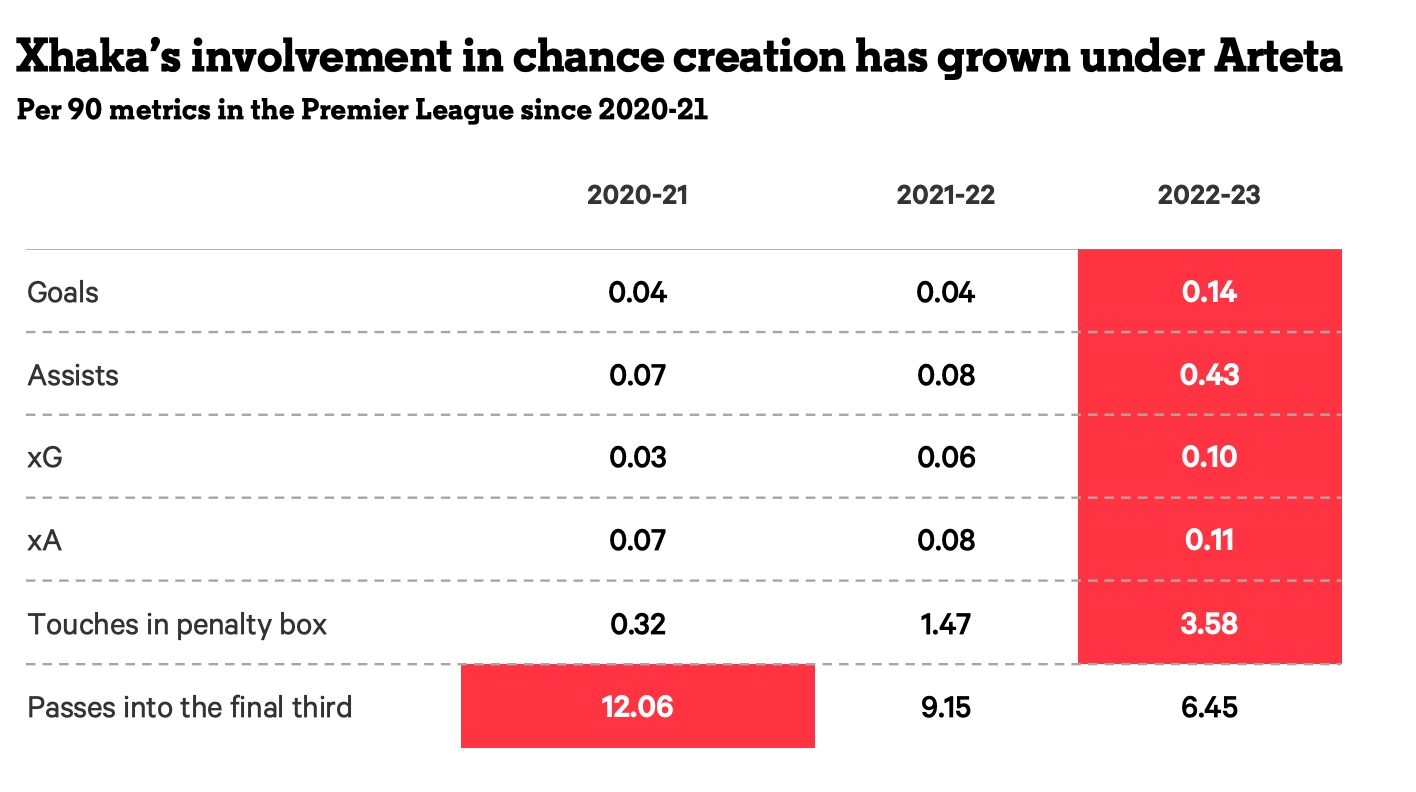 At Leverkusen, Xhaka is expected to do more of the same. He will fill right at home in Germany, which is one of the reasons why he chose a return to the Bundesliga, and won't have problems adapting as is the case with many transfers. He will not only add leadership and experience to the team but with his qualities on the ball he can make the team more effective and dominant in games.

Leverkusen have often been accused of losing their heads when under pressure and failing to deliver when it matters. The addition of Xhaka and the other senior players can help Leverkusen realize their full potential and become a force to be reckoned with.

Before every season, people tend to have huge expectations for Leverkusen for them to only feel short at the end. But this time the excitement around this team seems warranted. If they're able to keep key players like Florian Wirtz and Moussa Diaby then it will be very interesting to see what Alonso, who exceeded expectations in his first season, will be able to do in 2023/24.

The only doubt that might still be lingering when it comes to Leverkusen is their defense and goalkeeper situation. The team tends to make mistakes at the back and there have been doubts over Lucas Hradecky. If they're able to resolve these issues then Die Werkself can have one of their best seasons in recent years.

Xhaka joining Leverkusen might also mean that there will be growing interest in the club from Arsenal fans. Of course, it will be good to have more interest in the Bundesliga.


Our Granit 💔
Not gonna miss Leverkusen games
Go and make us proud 🥹 https://t.co/5XgnSVkzcw

— Kalkidan Kassaye (@Kal_Kass) July 6, 2023
Just like that Leverkusen have become my bundesliga team https://t.co/Ny1RnJLfzK

— El Duderino (@IamSegni) July 6, 2023
More about Granit Xhaka