Americans in the Bundesliga:
Perfect marks for Brooks as Hoffenheim clinch safety
By Peter Weis @PeterVicey
The final edition of our "Americans in the Bundesliga" deep-scout column covers the work of John Anthony Brooks and Pellegrino Matarazzo; two Hoffenheim actors who led their club to effective class preservation on the Bundesliga's penultimate matchday.

This edition ended up being one of the shortest in the four-year-long history of this feature. The many absences for this week's report are, as always, addressed in the opening paragraphs.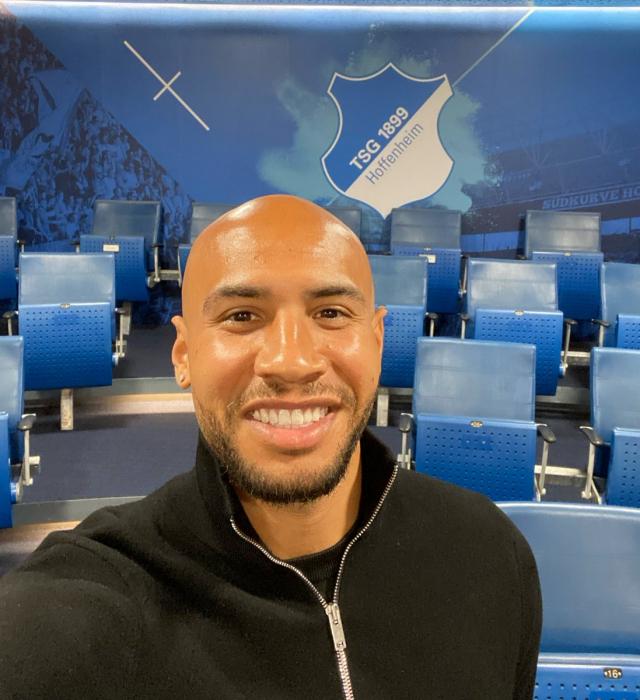 | | |
| --- | --- |
| John Anthony Brooks | TSG 1899 Hoffenheim |
In one of the shortest installments in the four-year-history of this column, we've only two graded sections to present this week. The 2022/23 Bundesliga's penultimate matchday leaves us with a totally Hoffenheim-centric column. Only Berlin-born defender John Anthony Brooks and his American trainer Pellegrino Matarazzo were involved in relevant action.


Giovanni Reyna made only made only a brief appearances as a time-killing sub in Dortmund's 3-0 win over Augsburg. Jordan Pefok and Kevin Paredes played only ten minutes for their respective sides. Joe Scally once again only warmed the Borussia Mönchengladbach bench. Brooks and Matarazzo effectively, though not officially, clinched class preservation for their club.

John Anthony Brooks, TSG 1899 Hoffenheim

Minutes played = 90/90, Positions played = CB

Grade = A+

As this column has remarked numerous times over the past four years, there obviously no such thing as a "perfect match". Perfection doesn't exist in life in general, despite the fact that many misbegotten souls insist that they're entitled to it. We'll get Jay's mistakes out of the way here first. He might have been a bit more robust on passing/dribbling decisions in the 8th, 12th, 32nd, 38th, 54th, and 58th. There were also some missed challenges, shanked clearances, and duel losses in the 23rd, 30th, 39th, at 45+3, at 45+9, 71st, and 88th.

The worst of his half dozen slack marks came at 45+4; on which he was responsible for Danilo Doekhi's 1-3 pull-back goal. Much of the negatives resulted from the fact that Brooks racked up over 80 touches during Saturday's safety-clinching victory over Union. The Berliner effectively captained his team to the win with a very involved performance. The positives were legion. The columnist finds it difficult to select his favorite one of Brooks' plays. It's probably a tie between a cheeky defensive header back in the 7th or a monster block in the box at 90+5.

In the latter case, Brooks gave up his body to the extent that he was still on the deck whilst Aïssa Laïdouni scored the 2-3 at 90+5. One can't fault him at all on that tally as he had already done all that he could. More examples of fearless defensive work, both on the ground and in the air, can be found in the 16th, 26th, 27th, 29th, 41st, 44th, 56th, 57th, 62nd, 64th, 75th (probably the best of this set), 81st, 82nd, at 90+2, at 90+4, and at 90+8. Though he didn't record any shots on target, Brooks stepped forward to affect offensive play positively in the 6th, 11th, 31st, 53rd, 71st, and at 90+9.


Interesting to have a look back at where we were in this column around this point last year. The writer had no hesitation recommending Brooks for a return to the USMNT. That was as much as stretch back then as it is now. The U.S. talent-pool grows larger every year and there simply isn't place anymore for players of Brooks' German generation. Perhaps there should be. A player like Jay proved his resilience and demonstrated his ability as a leader this year. After shaky beginnings back in the German top flight, he regained his form and helped this club escape the drop.

The man with the Illinois tattoo would surely love to represent his father's country again. Consider for a moment what good Brooks could do for other U.S. professionals with Bundesliga experience or the future "solider sons" the Bundesrepublik keeps producing. As the case of Malik Tillman illustrates, we're far from finished sending those types across the pond. As the case of Damion Downs serves to remind, we might never be finished. German football lovers will certainly never be finished talking them up. U.S. football ignores the "made in Germany" pipeline at its own peril.

Pellegrino Matarazzo, TSG 1899 Hoffenheim (Trainer)

Matches = 1, Result = W

Grade = A

Well done from the league's American trainer on his club's big day. Matarazzo - it's worth reiterating - pulled both himself and his team back from the brink this year. Leave it to a Jersey native to pull himself off the ropes like a supposedly beaten boxer and deliver the knockout blow with one matchday to spare. The Sinsheimers can now enjoy a nice leisurely trip to Matarazzo's old stomping ground of Stuttgart. The U.S. gaffer might even save the VfB from relegation for a second consecutive year merely be fielding a "take it easy" reserve squad.

We touched upon Hoffenheim tactics in the Union match a bit in this week's tactical column. It really constituted a simple enough plan from Matarazzo; rendered simpler still by Union's early mistakes that gifted his side the lead. He deserves credit nonetheless. Back in the old midnight blue tricots that they will once again be sporting next season, the Kraighgauer lined up in a 3-3-2-2. Ihlas Bebou returned to the top axis with Finn Ole Becker taking over at right wingback. Dennis Geiger took over for Sebastian Rudy while Grischa Prömel also switched sides.

Lineup—TSG 1899 Hoffenheim—Match 33 (3-3-2-2)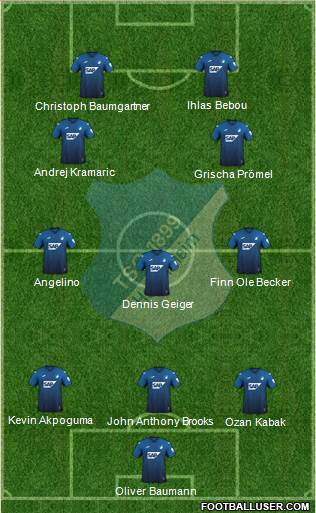 Everyone played well. Brooks functioned surprisingly effectively in a flat back-three. For all his troubles this season, Bebou exhibited excellent concentration in scoring that opening goal. Another player who has had numerous problems this year, Munus Dabbur, finished the 4-2 off flawlessly. The other two subs, Rudy and Ermin Bicakcic, handled their assignments well as the squad kept its shape throughout. A fine collective performance to dust off a problematic season.

Kudos to all.

Thanks so much for reading! You can catch the release of all Peter's columns on twitter, @ViceytheSS.

Twitter DMs are open for football conversations, corrections, and (if you truly insist) general abuse. 

All columns debut on Bulinews before appearing on Peter's website as the season progresses.




Related stories