Tedesco comments on Kehrer replacement and Rudy
Schalke 04 coach Domenico Tedesco has commented on the possibility of signing a replacement for Thilo Kehrer as well as the alleged interest in Bayern München's Sebastian Rudy.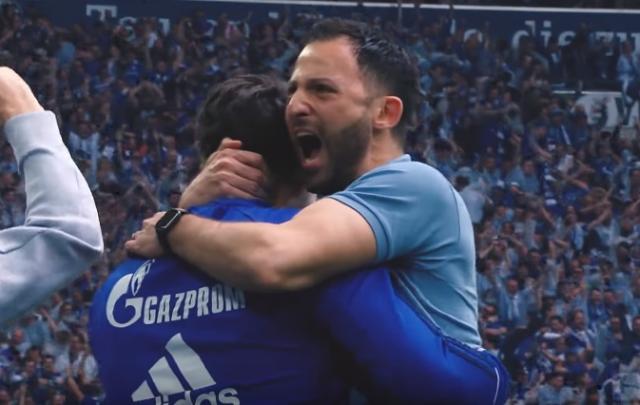 Thilo Kehrer recently left Schalke 04 to join Paris Saint-Germain in a €37 million deal. Since then, a huge number of agents have offered their clients to Schalke.

However, Schalke coach Domenico Tedesco says that it's not even sure that he wants to sign a replacement for Kehrer as he's very satisfied with his options. Naldo, Matija Nastasic, Salif Sané, Benjamin Stambouli and Weston McKennie are all capable of playing in the central defense.

"We have very good options in the central defense, even without Thilo Kehrer. We have five alternatives including Weston McKennie. We can also play with four defenders - in that case we only need two," Tedesco said at a press conference today according to Funke Sport and added:

"I'm not the kind of coach who says 'now we've got something, then we must spend it immediately'. We have a very good squad with a very good mix. Since Thilo's move, we've been bombarded with offers, but we already know nine out of 10 of them. We're working countercyclically, anyway. We reach out to the agents."

According to Bild, Tedesco met with Bayern München midfielder Sebastian Rudy at the airport in München yesterday. The Schalke coach confirmed that he was there, but wouldn't say much apart from that.

"We were not in München for the sake of pleasure. We don't have time for that. Everything else is speculation, and I will not participate in that," Tedesco said.

Rudy has also been heavily linked with a move to RB Leipzig.