'Bayern's squad just isn't good enough'
Former German international Steffen Freund believes Bayern München's squad needs to be questioned.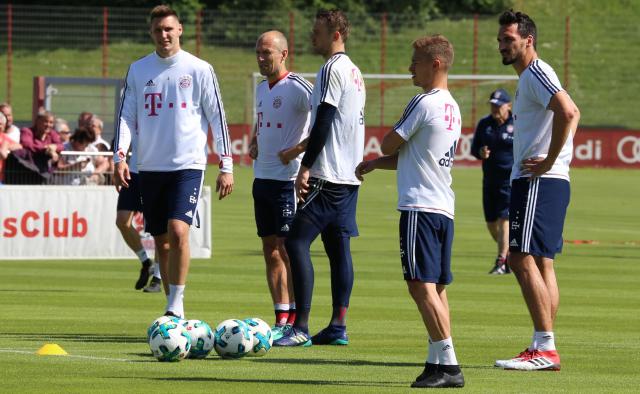 Photo: Rufus46/CC-by-SA 3.0

Following a spell of disappointing results, Bayern München coach Niko Kovac has faced a lot of criticism.

However, according to former German international Steffen Freund, the problem at Bayern is not Kovac, but rather the squad which in his opinion lacks depth and more young players.

"The squad just isn't good enough," Freund said during the TV show '100% Bundesliga - Fussball by Nitro'.

"Bayern München have the oldest squad at 27,3 years on average. In addition to that, they only have 19 outfield players which is far too few for a club that want to go far in all competitions."

"The board now need to get behind Kovac and recognize that the squad could have been better designed. Kovac's position shouldn't be up for discussion," Freund said.

Bayern München only made one summer signing - Leon Goretzka, who joined the club on a free transfer from Schalke 04.