Arnold on German World Cup squad:
"Sometimes mentality beats quality."
By Peter Weis @PeterVicey
In an interview with Sky's German outfit on Wednesday, VfL Wolfsburg captain Maximilian Arnold spoke on the both the potential and the problems associated with the German national team.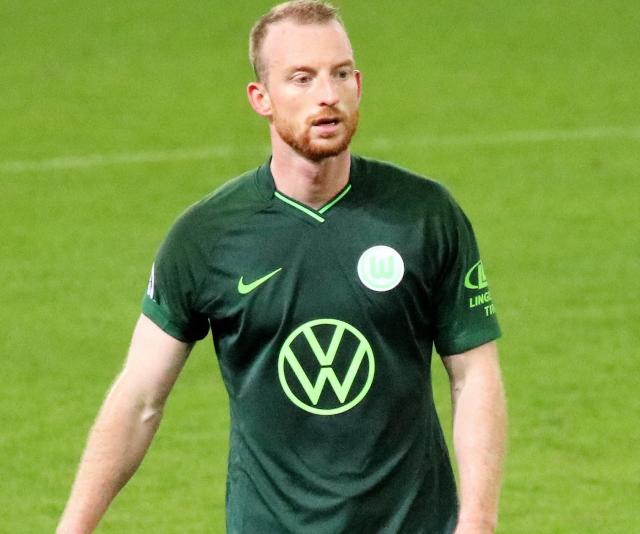 | | |
| --- | --- |
| Maximilian Arnold. | Photo: Werner100359, CC BY-SA 4.0 |
After admitting that he felt disappointed, yet not surprised, to be left off Hansi Flick's World Cup squad on Kicker Magazine's "FE:Male view on Football" podcast back in November, German international Maximilian Arnold wished to emphasize that he felt that the many players selected ahead of him hadn't done all that badly during their short group stage campaign in Qatar.


"I think it's very unfair to talk everything down," Arnold stressed in an interview with Sky Germany on Wednesday, "Those last 20 minutes against Japan came back to bite us in the end.We had a lot of opportunities. I think we had over 60 shots on goal in the three games. What more do you want?"

Arnold nevertheless echoed some of the views being circulated among the German footballing public about the team since the early World Cup exit. Namely, the lack of a "killer instinct" in front of goal. The 28-year-old thrice-capped German international spoke of the need for a more "street baller" mentality. He dropped a specific name as well.

"There are fewer and fewer street footballers, players like Kevin-Prince Boateng," Arnold noted, "There are more and more players trained very well in a tactical sense. But this mentality, this unconditional will for success, to simply give more than 100 percent, that is becoming less and less. It also seems and less supported in Germany."

"Having talent is important," Arnold continued. "but ambition and discipline also produce a lot. That's often where the wheels fall off. You haven't achieved anything if you've scored three goals once for the U-19 national team. You've only made it when you've reached the top and established yourself there. But it's competitive. You have to get your elbows out. The young players have to learn to bite."

Arnold opted to share some anecdotes from the tenure of his former VfL Wolfsburg trainer; the hard-nosed architect of Wolfsburg's 2009 run to the Bundesliga title; the man man who famously denied his players water after grueling training sessions on the pitch.


"With Felix Magath as a coach, I always had to bite," Arnold shared, "Sometimes mentality beats quality. I had to work hard for a lot of things, had to leave home early rather than receive things on a platter. I cried a lot in the evenings because I wanted to go home. These are things that have shaped, strengthened and reinforced me."

"Not every lad has to do what I did," Arnold concluded, "But we talk today about the massive amount of pressure the lads are under. If you want to get to the top, then you also have to face up to the pressure sometimes."



Related stories