Großkreutz is part of an ex-Bundesliga trio in the third division
By Rune Gjerulff @runegjerulff
It caused a few raised eyebrows when German World Cup winner Kevin Großkreutz joined third division side KFC Uerdingen. But he is not the only former Bundesliga star playing for the ambitious club.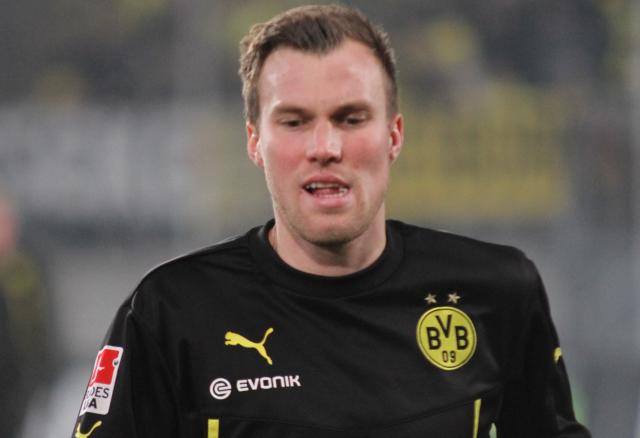 | | |
| --- | --- |
| Kevin Grosskreutz. | Photo: Thomas Rodenbücher, Wikimedia Commons 2.0 |
The former Borussia Dortmund player Kevin Großkreutz, who was in the German squad that won the World Cup in 2014, caused headlines around the world when it was announced in the beginning of July that he has signed a three-year deal with German 3. Liga side KFC Uerdingen.


But, actually, the 29-year-old isn't the only ex-Bundesliga star who has decided to join KFC Uerdingen who was promoted to the 3. Liga after finishing 1st in the Regionalliga West last season.

The former Eintracht Frankfurt player Stefan Aigner, 30, has also signed with the German club after leaving MLS side Colorado Rapids. The former Hamburger SV and Mainz player Maximilian Beister, 27, already joined the club in January, meaning KFC Uerdingen now has a trio of ex-Bundesliga players in their squad. In total, they have played 359 Bundesliga matches.

From the Oberliga to the 3. Liga
Back in 2015, KFC Uerdingen were relegated to the Oberliga Niederrhein - the fifth tier of German football - when Russian oligarch Mikhail Ponomarev stepped in and invested in the club. The club have been promoted in the last two seasons and will now play 3. Liga football. But Ponomarev, who was named the club's president in 2016, has not fulfilled his ambitions yet.

"KFC Uerdingen is a club with a long tradition. I am businessman so my big goal is to make the club profitable so it can stand on its own feet. But it can't do that in the fourth or third league, but only in the second or first league," he told fupa.net in January.

Now, KFC Uerdingen are ready to take the 3. Liga on, but the team will have to play their home matches at MSV Duisburg's stadium in the coming season as KFC Uerdingen's own stadium is currently being renovated for €9 million.


The club's coach Stefan Krämer says he is excited by the arrivals of Kevin Großkreutz and Stefan Aigner, but stresses that big names alone won't lead the club to success.

"Kevin and Stefan are undoubtedly great players, and I am pleased that they are now part of the team," Krämer told Sport1.

"Obviously, the project at KFC Uerdingen is extremely exciting, and it's fun to be a part of it."

"The expectations have definitely risen, but the names on the shirts alone won't secure us any points," Kramer says and adds that you need "absolute identification" and a "brutal mentality" before "additional individual quality can lead to success."

Großkreutz has become a journeyman
Many have questioned the way Großkreutz's career has developed since the German triumph in Brazil four years ago. The 29-year-old left Dortmund to join Galatasaray before the 2015/16 season, but as the Turkish side failed to submit the relevant documentation in time before the transfer window closed, he wasn't eligible to play any maches before the 1st of January 2016.

Großkreutz never made an appearance for the Turkish side and joined Stuttgart on the 6th of January 2016. But in March 2017, his contract with Stuttgart was mutually terminated after he got into a bar fight.

In the summer of 2017, Großkreutz signed with Darmstadt, but after just one season at the 2. Bundesliga club he has now moved on to KFC Uerdingen. According to Bild, he made the switch as he wouldn't be a guaranteed starter at Darmstadt in the new season. In addition to that, Großkreutz's new employer is just 70 kilometers from his native Dortmund.

Evil tongues have questioned and made fun of his move, but Großkreutz says he isn't interested in what others have to say about his decision.

"I don't want to write or tell so much (...) Why?!, why?! and so on. I don't give a shit what others write or talk about. I'm looking forward to my new job and would like to be successful with KFC Uerdingen. I am particularly happy for my family that they are back home. Thanks to all my friends," Großkreutz wrote on Instagram following his move.

Now, along with Stefan Aigner, Maximilian Beister and the rest of the team, Großkreutz is ready to help KFC Uerdingen to continue its ambitious journey. So far, it's looking promising according to Uerdingen coach Stefan Krämer.

"I'm very pleased to see how well Stefan and Kevin have been received by the team. They should enjoy football and enjoy their work. My first impression is very good," he told Sport1.