Bobic apologizes for threatening to hit reporter
By Peter Vice @ViceytheSS
Recently terminated Hertha BSC sporting CEO Fredi Bobic has issued an apology for threatening to punch a Radio-Berlin-Brandenburg reporter during a post-match interview on Saturday.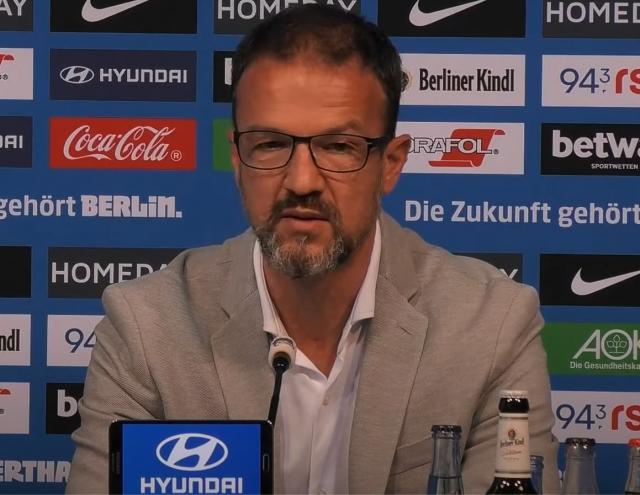 Speaking to the German capital's main radio broadcaster, and one of Germany's most eminently respected news sources, now former Hertha BSC sporting CEO Fredi Bobic lost his nerve when conducting a post-match interview after Saturday's "Stadtderby" loss. Bobic may or may not have been aware that he was about to be relieved of his duties, but was under serious stress whilst conducting an interview with "Rundfunk-Berlin-Brandenburg."


Asked about his personal guarantee that head-coach Sandro Schwarz would retain his position irrespective of the outcome of the match, Bobic answered that the promise held. The RBB reporter then pressed Bobic about whether he understood that there would be questions about the coaching situation. Bobic reiterated his stance, walked off, and then threatened to punch the reporter if he was asked the question again.

"I'm very sorry, I reacted too emotionally," Bobic told Germany's "Sport Bild" tabloid on Monday, "That was just a figure of speech, which of course wasn't intended to be taken literally. In football, shortly after a game, one shouldn't really exaggerate that."

After RBB posted the video on its social media channels, the clip went viral. Shortly before the journalist conducted a subsequent interview with FCU trainer Urs Fischer, there's footage of the reporter joking that he is "about to get smacked by Fredi Bobic."


"... kriegst du eine gescheuert": Nach der 0:2-Pleite gegen Union platzt dem damaligen Hertha-Sportdirektor Bobic der Kragen. Einem rbb-Reporter droht er ne Schelle an, wenn er noch mal eine Frage zum Trainer stellt. (Wird nicht passieren, weil Bobic kurz danach gefeuert wurde.) pic.twitter.com/PEEpyxxqbs

— rbb|24 (@rbb24) January 30, 2023
More about Hertha BSC