Silas' agent strikes back at Labbadia
By Peter Weis @PeterVicey
Speaking to Germany's main sporting tabloid, the agent representing VfB Stuttgart attacker Silas has hit back after some recent comments from head-coach Bruno Labbadia about his client's form.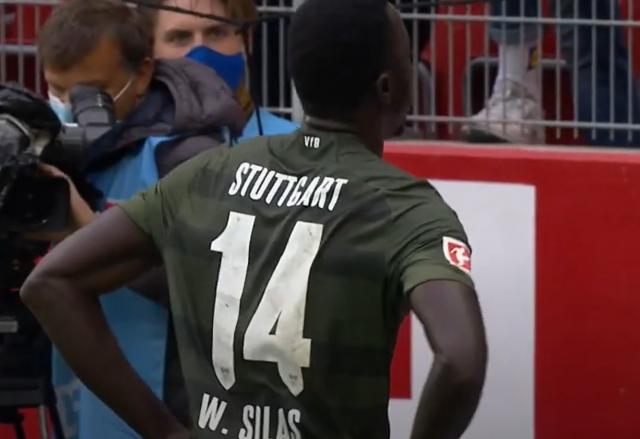 Attacker Silas is now a confirmed out for VfB Stuttgart's weekend matchday 26 fixture against 1. FC Union Berlin. Muscular issues will keep the Congolese international out of head-coach Bruno Labbadia's matchday squad. This should count as a relief of sorts for the VfB trainer will - at some point - have to address explosive comments made by the 24-year-old's agent published in "Sport Bild" yesterday.

Commenting on recent criticisms leveled at his client by Labbadia, Mehmet Eser of M-Soccermanagement agency laid the burden back on the head-coach for utilizing Silas as a center-forward when his more natural position lies on the right attacking flank. Eser also took a shot at Labbadia's so-called status as a "firefighter" [a German term used to describe a coach tasked with helping a team avoid relegation] with some wordplay.

"You can't deploy Silas up as a nine," Eser is quoted as saying by the tabloid, "You can't make a butcher out of a baker. The lad needs presence at his position. Everyone knows Silas is a right winger. Labbadia the 'firefighter' seems to have left his fire-truck at home."
More about Silas
More about Stuttgart