Germany announces new federal rules for outdoor events, Söder lashes out at football
By Peter Vice @ViceytheSS
An emergency summit meeting in Germany's capital on Thursday adjourned on Thursday evening having agreed to the Bundesrepublik's first federal laws for COVID measures in over a year. 

As expected, some of these measures directly affect football. The incoming/outgoing federal governing regimes and governors of all 16 federal states have capped attendance at 15,000 for all fixtures and imposed a rule that all sports venues may only fill to half capacity. 

Additionally, mask mandates now apply stadium-wide in all cases and clubs most at a bare minimum operate under the "2G" entry requirements. 

The measures stop short of ordering all football matches to be played behind closed doors; something Bavarian governor Markus Söder isn't happy about.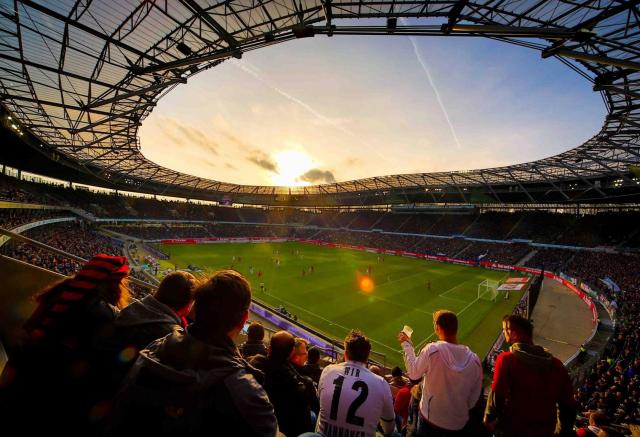 The outgoing German government of chancellor Angela Merkel (CDU) and incoming regime of Olaf Scholz (SPD) meet with representatives from all of Germany's 16 federal states on Thursday in Berlin. The current state of the country's fourth pandemic wave necessitated a new set of federal rules that would apply nationwide.


There remains quite a bit of news in the agreed upon federal charter just released after the summit concluded. For starters, the "2G" concept ("Geimpft" (vaccinated), "Genesen" (recovered) concept will apply to all non-essential areas of public life across the country. Non-vaccinated individuals also face strict rules in terms of congregating in their private lives. The vaccinated, in principle, do as well if local incidence rates exceed 350 per 100,000.

The resolutions passed, legally speaking amendment's tacked onto the country's 2020 Infection Protection Act, also order all bars, clubs, and discotheques to close down again if infections exceed 350 per 100,000 in their district. The notion federal vaccine mandate was mentioned in working paper attached to the resolutions, but the parties involved fell well short of even suggesting that such rule would apply outside hospitals and nursing homes.

Insofar as football is concerned, all sports clubs with outdoor venues must immediately operate with a maximum of 50 percent capacity. There is a cap of 15,000 live fans for clubs operating larger venues with a 50-percent-capacity capability that exceeds that amount. All professional sports clubs must implement "2G" at a minimum, but are encouraged to utilize "2G+" at their discretion.

There exists no federal mandate for "Geisterspiele" (spectator free "ghost games") at this time. The states are free to impose this measure at their own discretion. Thus far, only the federal state of Saxony has done so. Bavarian Premier Markus Söder (CSU) has publicly stated that he wishes to shutter football stadiums. On Sunday evening, Germany's Associated Press claimed that Baden-Württemberg were in the process of doing the same.

Should both Bayern and BaWü order Bundesliga clubs to play behind closed doors, six top tier sides (Bayern München, FC Augsburg, SpVgg Greuther Fürth, SC Freiburg, VfB Stuttgartl, and TSG 1899 Hoffenheim) will be affected. It's important to note that such measures have not been officially ordered yet and likely will not be in place in time for the matches this weekend.


Bavarian governor Söder, who had called for more stringent federal standards inclusive nationwide ghost games and a vaccine mandate for all citizens above the age of 12, expressed his disappointment that all football clubs across the countries weren't ordered to shut their doors completely.

"Thanks to all my colleagues, except for football," Söder noted with some sarcasm in his post-meeting statement.

Here at Bulinews, we are in the process of preparing our weekly look ahead at the "plans for fans" across the Bundesliga. Today's news obviously shifts the dynamic entirely, and it will take some time for the clubs to adjust their attendance logistics for the weekend. Accordingly, we will not publish the full column until all plans for all clubs can be verified.

The picture in terms of public health data, a feature we added some two weeks ago, does show early indications that the new measures are working in driving down local incidence rates.



Related stories