The push to scrap relegation play-off strengthens
By Jonathan Dicks @Jonathan_Dicks
After Hertha BSC's playoff triumph over Hamburger SV, more fans are pleading for 3 teams from the 2. Bundesliga to gain promotion as 9 out of the last 10 ties have seen the first division club come out victorious.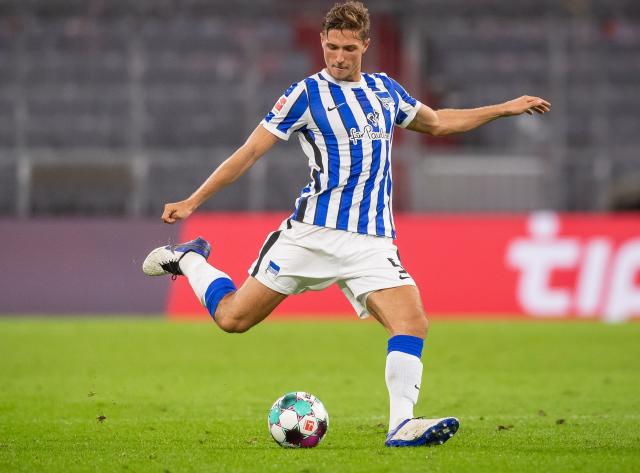 | | |
| --- | --- |
| Niklas Stark. | Photo: Hertha BSC/citypress |
In 2009, the Bundesliga returned to having a relegation playoff between the 3rd place side in the second division and the 3rd worst team in the top flight. Since this reintroduction, only 3 clubs (Nürnberg, Fortuna Düsseldorf and Union Berlin) have managed to defy the odds and take out the favorite to return to the Bundesliga.


But with Hertha BSC's recent win over Hamburg, a massive club that continues to barely miss promotion, the first division side came out on top yet again. The call of fans clamoring for a change to what was used from 1992-2008 where 3 teams gained promotion, is growing greater every season. As many believe that Hertha's mistakes are not being punished while Hamburg's excellence deserves much more.


Last season, this season, for as long as the concept of giving Bundesliga teams an extra chance after a horrible season at the expense of a 2. Bundesliga side after a good one exists: the Relegation deserves to be scrapped.#HSVBSC

— Felix Tamsut (@ftamsut) May 23, 2022


Supporters continue to crave this change due to the quality of competition in the 2. Bundesliga. There seems to be a title fight every year which for many German football enthusiasts makes it the more enticing league to watch. Fans want some of the biggest clubs in Germany to have a better chance of receiving promotion which would match what other top European leagues have in place. This past season included the likes of German giants such Schalke, Werder Bremen, St. Pauli, Paderborn and Hannover in the second division.

While the relegation tie is quite the show, the fate of this playoff now rests simply in the hands of the Bundesliga. As seen on Monday night, these calls will only continue to gain traction.



More about the match
More about the teams