Oliver Kahn reacts to Bayern sacking: "Worst day of my life"
By Rune Gjerulff @runegjerulff
Oliver Kahn has hit out at Bayern Munich following his sacking, saying today was the "worst day of my life".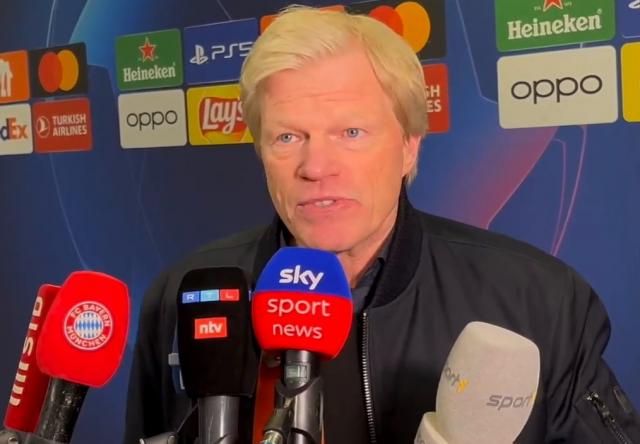 Photo: Hayters - Pressbox/OneFootball

Oliver Kahn has spoken out to Sky Germany following his sacking as Bayern Munich CEO, expressing strong criticism of the club.




The former Germany international was less than pleased with the timing of his dismissal, as well as the club's decision to ban him from traveling to Cologne for the season finale.

"That was the worst day of my life, being kept away from celebrating with the boys," Kahn said after Bayern clinched their 11th consecutive Bundesliga title with a 2-1 win over FC Köln.

The 53-year-old had earlier tweeted about Bayern's title win and his sacking, writing:

"Unbelievable! Huge compliment and congratulations guys! I've always told you guys: Always give everything until the end and never give up. I'm incredibly proud of you and this achievement!

"I would love to celebrate with you, but unfortunately I can't be with you today because the club has forbidden me to do so. I am looking forward to the next season. We will not only become German champions for the 12th time! Let yourselves be celebrated!"



More about FC Bayern