Eintracht make Knauff's loan move permanent
By Henrik Petersen
Ansgar Knauff has joined Eintracht Frankfurt permanently from Borussia Dortmund.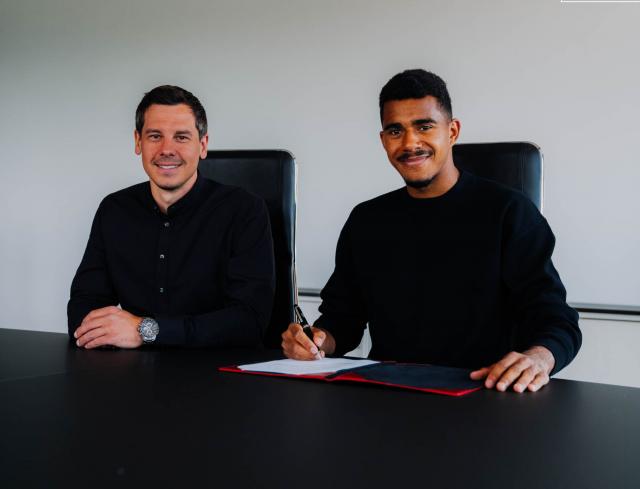 Photo: Eintracht Frankfurt

Eintracht Frankfurt have signed Ansgar Knauff on a permanent basis from Borussia Dortmund.


After spending the last year and a half on loan at Eintracht, Knauff has now signed a long-term contract until 2028 with the club.

Timmo Hardung, who will take over as Eintracht sporting director on July 1, said:

"Ansgar's performances over the past year and a half has played a key role in our sporting success, so there was no question that we wanted to keep him on board. We are delighted that Ansgar sees Eintracht as his new sporting home and are convinced of the soccer qualities he has shown so far.

"In addition, we have come to appreciate Ansgar's goal-oriented attitude and character over the past 18 months and know that we want to take the next steps in his development together with him."



More about Ansgar Knauff