Fans in the Allianz Arena? Bayern proceed cautiously
By Peter Weis @PeterVicey
Bit by bit, plans emerge for the allowance of German Bundesliga fans back into their beloved venues. While the country's largest club currently works on concepts, it appears they may be among the last to let spectators in.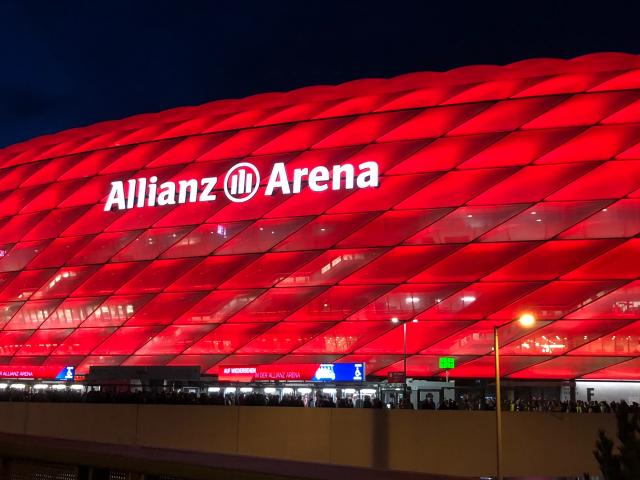 All across Germany this weekend, second and third tier sides will be experimenting with playing friendly matches before a limited number of fans. For now, numbers will remain in the hundreds. Some lower-tier Eastern sides like Chemnitz, Magdeburg, Rostock, and Dresden will try to push into the thousands for their Pokal fixtures next weekend.


With respect to the first-tier sides, only RB Leipzig and Hertha BSC have announced concrete plans to let in a significant number of spectators for their opening Bundesliga games. Leipzig operates with a presumed cap of 8,500 while the Berlin club will allow no more than 4,000 into the country's famed Olympiastadion.

And what of Germany's behemoth club? The ultra-rich FC Bayern München don't do much on a small scale. German footballing magazine Kicker quotes club board member Jan-Christian Dreesen as saying that a hygiene concept currently being developed may allow for as many as 24,000 fans in the Alliance Arena.

Such a large number is obviously not attainable immediately. Moreover, its only rough basis is a back-of-the-envelope calculation that 24,000 spectators could manage to maintain 1.5 meters distance in a 70,000-seat stadium. Notoriously conservative Bavarian politics appear, for the moment at least, not to have fomented a large amount of public will for the return of fans.

The Bavarian giants will be more likely to see how matters go in Berlin's 74,000-seat-stadium during the second round of the 2020/21 Bundesliga on September 25th, then attempt to perhaps emulate the exercise with perhaps four or five thousand fans. The Kicker article confirms that the FCB are working on important concepts such as how to regulate traffic within the stadium and staggering the opening of proximate parking garages.

CSU Minister-president Markus Söder is quoted in the article as saying, "Our goal is to have prospects for games with fans by the end of October." This coincides with a report due from German government working group comprised of both federal and state officials on recommendations with uniform standards throughout the county.




More about FC Bayern