Hansi Flick responds to Germany coach links
By Rune Gjerulff @runegjerulff
Bayern München coach Hansi Flick has reacted to speculation he could take over from Joachim Löw as Germany coach, telling reporters he's not concerned about his future.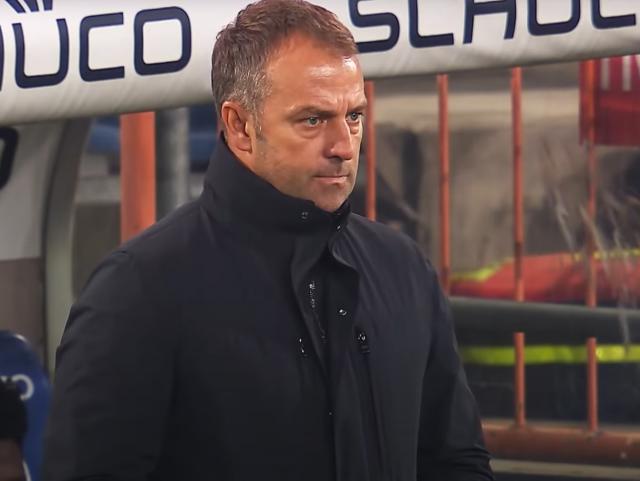 Bayern München coach Hansi Flick has reacted to reports suggesting he could succeed Joachim Löw as Germany coach this summer.


Flick, who used to work as an assistant for Löw in the past, was quizzed about the speculation about his future at the pre-match press conference ahead of his team's Bundesliga clash with Werder Bremen.

"We can all guess which topic is important for everyone today. Therefore, this is how I see things as far as the DFB is concerned: I had a very, very nice time, especially with 'Jogi' Löw, [general manager Oliver] Bierhoff and [goalkeeping coach Andreas] Köpke. It was an absolutely trusting collaboration," Flick told reporters.

"Now, I'm in a similar situation at Bayern. I have a top team and a great staff that I enjoy working with. I want to be very successful here at Bayern München, and I have a contract until 2023. There's no need to speculate about what my future looks like.

"I have been in this role for 16 months, and I've said from the start that I'm not interested in the past or the future. I live in the here and now. Right now, I'm focusing on my team and the game against Werder Bremen. Speculation is not an issue for me. I don't want to get involved in that."



Related stories