SpVgg's Green harbors hope for turnaround:
"We can still play our football in the Bundesliga"
By Peter Weis @PeterVicey
In an interview with the transfermarkt's American website, Fürth midfielder Julian Green made clear that he wouldn't give up on the season or his personal career preference to play in Germany's top footballing flight.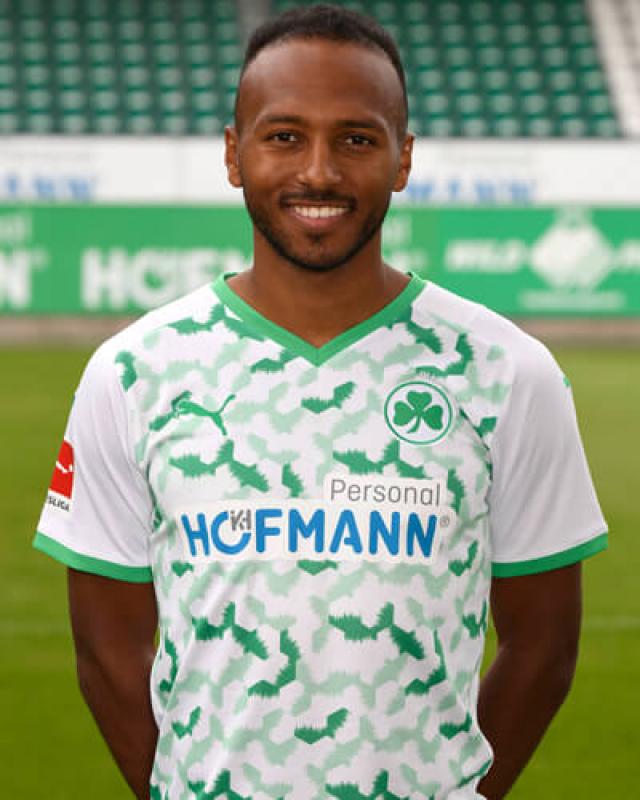 | | |
| --- | --- |
| Julian Green. | Photo: Greuther Fürth |
The road certainly doesn't get any easier for the Bundesliga club off to the worst start in league history. The Kleeblätter of SpVgg Greuther Fürth must find some way to stop the hemorrhaging. A skid of nine straight losses doesn't look likely to end against a vastly superior team such as Borussia Mönchengladbach.


In an interview with transfermarkt's US website, midfielder Julian Green felt no need to beat around the bush.

"We all knew it would be difficult," Green said of the team's first season back in the top flight, "Myself and everyone else at the club nevertheless had different expectations. We can't be satisfied with one point after eleven games."

Asked to summarize the difference between the German top division and the tier where Fürth were generally thought to be the best team last season, Green spoke of a much reduced margin for error.

"Small mistakes," the US international noted, "[in the 2. Bundesliga] you can make mistakes and still win five or six games in a row. In the Bundesliga, every single mistake is punished. You have to be more composed overall."

It has not been a particularly memorable season for Green thus far. He's flitted in and out of trainer Stefan Leitl's starting XI following some very poor performances. A May 2021 call up to USMNT head-coach Gregg Berhalter's squad, which might have heralded one of the American heroes of the 2014 World Cup's return to the grand stage, has instead served as an anomaly.


The Bavarian, born in Tampa, Florida to a German mother and American serviceman, still hasn't given up hope on the club campaign.

"Most people have already written us off," the 26-year-old told transfermarkt, "but I see it differently. We can still play our football in the Bundesliga and be successful. If we win two or three games, everything looks different. And that's how we'll approach the next few matches."

For the one-time heralded youth prodigy, there isn't much point in looking beyond the season anyway. Green sits on an expiring contract with the German club he's enjoyed the most success with. After Bayern and Stuttgart opted to cut ties, the American has made 120 appearances for the Franconians. He's scored 22 goals and chipped in 8 assists.

"I'm playing in the Bundesliga now and want to stay here, preferably with Fürth," Green noted, "It's difficult to say where my path will lead, but I want what's best for me and the Bundesliga is the best."

The US international, still chasing his first tally in the German top division, has never played for a club outside of the Bundesrepublik. Asked if he would consider a move elsewhere, perhaps America's MLS, Green answered "Probably not now, but at some point."



More about Julian Green
More about Greuther Fürth