Brekalo sale the beginning of a busy transfer window for Wolfsburg?
By Peter Vice @ViceytheSS
VfL sporting director Marcel Schäfer is on record as saying that his struggling club plans no major moves during the coming January transfer window, but will an influx of cash and the need for upgrades shift the calculus?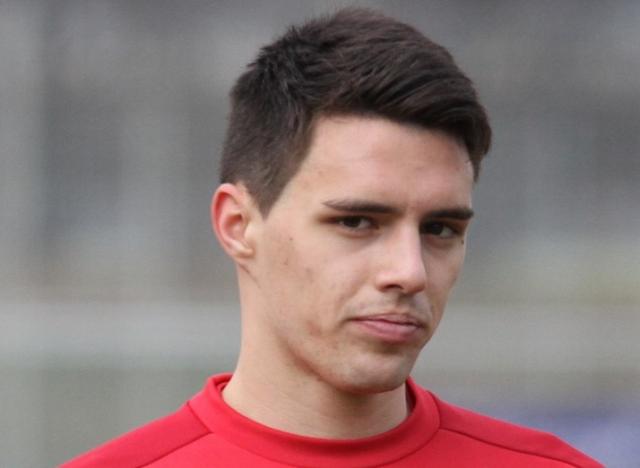 | | |
| --- | --- |
| Josip Brekalo. | Photo: Jeollo/VfB-exklusiv.de/CC-by-SA 3.0 |
Germany's green company team is undoubtably descending into crisis following their sixth straight defeat on the bounce Tuesday evening. Barring a small miracle, matters aren't likely to get any better before the Bundesliga adjourns for its half-season winter break. Wolfsburg must still travel to surging Bayern München for their final match of the 2021/22 "Hin-runde". The first half of the season looks to close out with seven straight defeats.


Wolfsburg, along with Germany's other non-50+1 company club Leverkusen, were the biggest spenders in last summer's transfer window. Even company teams must keep an eye on their outlays, however. Should the club choose to part company with current trainer Florian Kohfeldt, the Northern Autostädter will also be on the hook for two head-coaches no longer working for the team.

In terms of transfer inlays, multiple sources currently report that Torino F.C. are prepared to pull the trigger on a purchase clause for VfL loan-out Josip Brekalo. Sources differ on the amount of money that will flow into the club's coffers for the Croatian attacker. At the low end of the estimates, Wolfsburg should pocket around €11 million for the 23-year-old. All sources now confirm that the club initially received a €500,000 loan fee.

There may be still more sell-offs from the club next month. Schäfer will obviously wish to cash in on the expiring contracts of Daniel Ginczek and Admir Mehmedi. American central defender John Anthony Brooks--subject of a very public benching from the current gaffer--also sits on an expiring contract and might need to be moved.

No matter how much the club insists that it does not wish to move lead striker Wout Weghorst or Maxence Lacroix, lucrative offers may be too difficult to refuse. As the Weghorst to Newcastle rumors continue to intensify, it might prove the case that an oversized offer is headed Schäfer's way. In addition to covering player/coaching outlays, Wolfsburg will ultimately need more cash to pursue their own wish list for a new crop of players.

Schäfer's superior, Sporting CEO Jörg Schmadtke, may himself depart the club this season. It's inconceivable that the long-time German football executive wishes for a life outside of football management and will be under some pressure not to leave his current club in a state of disarray. Such an occurrence would adversely affect his chances of working elsewhere.

Schäfer's statements notwithstanding, it looks to be an actively intriguing window in Lower Saxony after all.



More about Wolfsburg