Report:
Frankfurt and Napoli near solution to Amin Younes situation
By Peter Vice @ViceytheSS
There have been a number of rumors circulating regarding the precise manner in which Eintracht Frankfurt plans to handle the case of Amin Younes. 

German broadcaster "Sport 1" and state radio "Hessicher Rundfunk" are now offering corroborating reports the 28-year-old former German national team player will head to Turkey.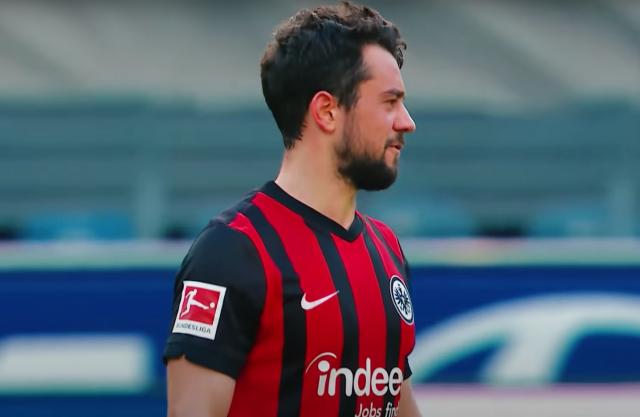 Whether or not there shall be another favorable chapter in the story of Düsseldorf native Amin Younes remains to be seen. Acquired by Eintracht Frankfurt on a two-year-loan from S.S.C. Naples in the autumn of 2020, the 28-year-old enjoyed a brief renaissance in his return to German football. This culminated in a return call up to the national team for the first time in over three years.


Unfortunately, unhappy with his salary level, Younes attempted to stop the SGE from activating the purchase clause on his loan contract this summer. This left him in a limbo between parent and loan club, neither one of wished to accede to his salary requests. A release was agreed upon, but a transfer to Saudi Arabia fell apart near the transfer deadline.

Younes was then officially released from all of his squad obligations and left the club. As the January transfer window neared, conflicting reports had the 2017 Confederations Cup Winner headed to various locales. Sky Germany most recently tapped him to return to the Serie A with Genoa.

Hessen state radio and German broadcaster "Sport 1" now report that Younes will head to Demir Grup Sivasspor in the Turkish SüperLig. The two sources report that all parties involved have agreed upon this option. The SGE loan arrangement will be terminated first, with the parent club concluding the transaction.

Younes will have some work to do in rebuilding his career. Off of a football pitch for over four months, his career high market value of €10 million with Frankfurt has fallen to just €1.5 million. "Sport 1" also reports that several German Bundesliga clubs did show some interest, but ultimately felt the player to unreliable in light of recent events.



More about Amin Younes