SGE President Fischer to traveling Frankfurt fans:
"Let's have a party in front of Buckingham Palace!"
By Peter Vice @ViceytheSS
Though there won't be a fan invasion anywhere near the that of the scale seen in Barcelona, Eintracht Frankfurt President Peter Fischer said he expected a party of some sort during his team's trip to London.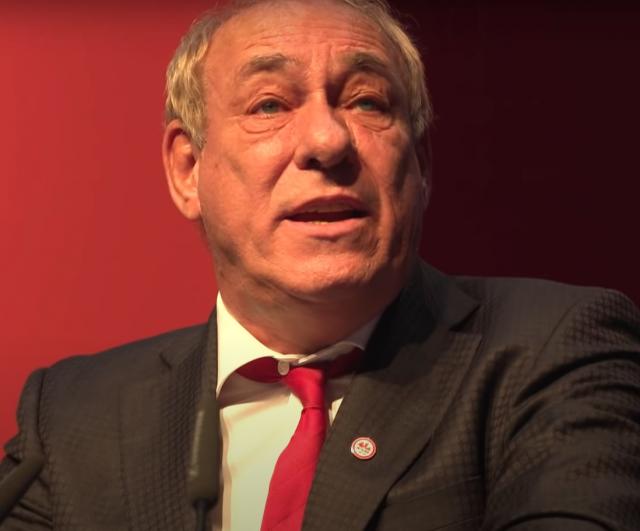 One day before Eintracht Frankfurt's showdown with West Ham United in the Europa League semi-finals, club President Peter Fischer promised that there would be more than 3,000 traveling supporters in London's Olympic Stadium.


The club executive who once described his team's win over Bayern München in the 2018 DFB Pokal final as "better than the best champagne mixed with the best sex" remains quite excited about his return trip to London. It's a familiar locale for Fischer, who visited London the last Eintracht made the UEL semi-finals back in 2019.

Frankfurt were eliminated by Chelsea that year. Tied 2-2 on aggregate, the German representatives took the Blues to penalties at Stamford Bridge. Gonçalo Paciencia and Martin Hinteregger--both of whom still play for the SGE--missed their spot kicks in the shootout. Eden Hazard clinched the 4-3 PSO win for Mauricio Sarri's Londoners.

Obviously, Fischer and everyone associated with the organization are hoping for a different outcome this time. Buoyed by the "White Crusader Invasion of Barcelona", there's certainly hope that another upset victory can be achieved deep in opposition territory.

It certainly does not look as if there will be anywhere near the 30,000 number of traveling supporters on hand for the Barça match. West Ham issued just 3,000 tickets (and a stern warning) to Frankfurt fans. West Ham not necessarily possessing the same mystique as Barça already means that interest has been more muted.

That notwithstanding, as every foreigner who has ever sought EPL tickets in London knows, getting passes for the Olympic Stadium is very easy through West Ham's sanctioned and other secondary ticket exchanges. In principle, nothing stands in the way of SGE fans who want to attend the match. They can get in if they so desire.


An elated Fischer promised that, despite West Ham's warnings, he expected more than 3,000 fans to make it in to watch the fixture live.

"It will be more than 3,000," Fischer promised in his usual gravely, yet upbeat tone, "and we will get it done."

Fischer also promised that he expected some gatherings away from the stadium in other parts of the city. No stern warnings from anyone will prevent Fischer from having his desired "party".

"I won't let that be taken away from me, no matter where in Europe we play," Fischer said, "We'll assemble, though I don't know quite where yet. Why not in front of Buckingham Palace? There's not much going on there at the moment."



More about the match
More about the teams