Americans in the Bundesliga:
Eight actors covered in first report of the new season
By Peter Weis @PeterVicey
The first installment of the "Americans in the Bundesliga" column for the 2023/24 season arrives! Now entering its fifth year (and fourth here on Bulinews), the feature will shift from being a weekly piece to a monthly check-up.

As Bundesliga play prepares to resume following the first international break of the campaign, we'll catch up on the work of American actors active in Germany's top footballing flight through the first three rounds of the current season.

The introductory paragraphs explain the new formatting changes, list the seven players/one coach who will be receiving treatment this time, and address the absence of three players who have not yet gotten any time on the pitch for their respective clubs.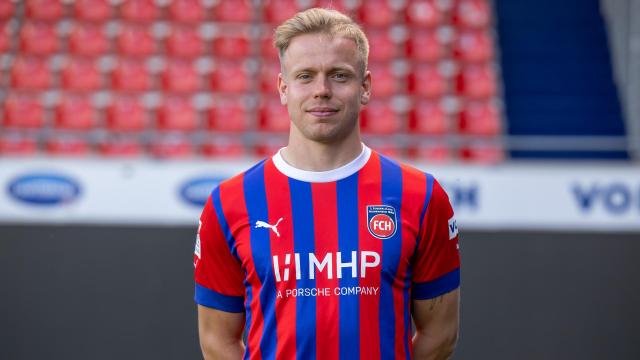 | | |
| --- | --- |
| Lennard Maloney | 1. FC Heidenheim |
The fifth season of the "Americans in the Bundesliga" feature brings with it new formatting changes that include composite grades for players gleaned from German press sources. European-style-grades (on a scale from "6,0" being the lowest and "1,0" being the highest) are averaged out from three sources: Germany's preeminent footballing publication (Kicker Magazine), the Bundesrepublik's main sporting tabloid (Sport Bild), and the local newspapers responsible for grading each player's club team. The column's American-style grades (on a scale from "A+" being the highest, "D-" being the lowest, and "F" constituting failing) are also included.


This year's column will shift from being a weekly installment to one that catches up with the work of U.S. players, and American head-coaches if applicable, on a monthly basis. The "deep scout" nature of previous columns gives way to a more generalized assessment of form. Now three rounds deep into the 2023/24 campaign, we've eight sections to present in the inaugural piece of the new season. John Anthony Brooks, Kevin Paredes, Brenden Aaronson, Lennard Maloney, Joe Scally, Jordan Pefok, and American trainer Pellegrino Matarazzo receive graded sections this time. Paxten Aaronson is covered in an ungraded section as well.

There remain some U.S. actors absent from our initial report. Giovanni Reyna still hasn't logged any minutes for Dortmund this season as he recovers from a new injury. The 20-year-old nevertheless has been training with the team during the international break and is expected to make BVB trainer Edin Terzic's bench squad this weekend. He'll surely be included in the next report. USMNT emeritus player Timothy Chandler of Eintracht Frankfurt also hasn't seen any action yet. A 19-year-old American heritage player, striker Damion Downs of 1. FC Köln, will be covered this season should he earn any playing time for Steffen Baumgart's senior side.

John Anthony Brooks, TSG 1899 Hoffenheim

Matches played = 3/3, Matches started = 3/3

Minutes played = 233/270, Positions played = CB

Cumulative German Press Grade = 3,6

Author's Cumulative Grade = A


The Berliner made plenty of headlines in the final round before the international break after scoring against his ex-club. Brooks now has 13 Bundesliga tallies in his long and illustrious Bundesliga career thanks to his crucial equalizer against Wolfsburg on match-day three. Regular readers of this column know full well that the author never misses an opportunity to gush over Jay. The physically imposing, ever skillful, and increasingly tricky on the ball center back has routinely been tapped as the top American performer ahead of all others whenever it comes time to assess a full half of a campaign.

As was the case when he returned to German football last winter, the 30-year-old didn't exactly get off to the most cracking start in the current campaign. Our subject here shoulders some of the responsibility for communication and mark errors on the opening day loss to SC Freiburg. He was culpable on both the play leading to Attila Szalai's opening goal and Roland Sallai's 2-0 just before the half. TSG trainer Pellegrino Matarazzo didn't mince words when discussing his entire defensive unit following the loss.

The American had plenty of problems under the halfway line.

Lineup—Hoffenheim—Match One (3-3-2-2)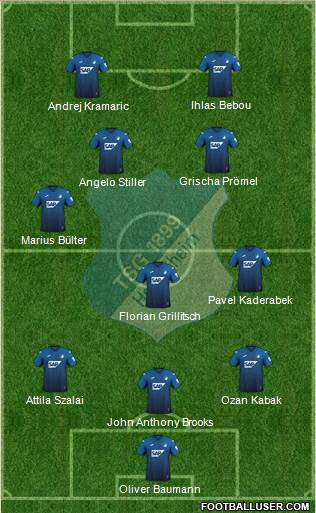 In Brooks' defense, the Berliner had to work a deep inverted pivot and cover for plenty of Florian Grillitsch's mistakes. The much-discussed Bundesliga returnee has had great difficulty finding his legs. Working in a flatter back-three with Kevin Vogt in for Szalai at the half, this American played a significantly better second 45. He pulled his duel rates both on the ground and in the air up to around 60 percent. He also ran hard forward on six second-half sprints. Two shots, two assisted shots, and one lovely long dribble resulted.

Matarazzo lined his Sinsheimers up in a very protective new constellation when squaring off against Heidenheim in round two. Brooks again worked in a flat back-three and again played strongly. The Berliner won all four of his aerial duels, lost only once on the ground, and sent only six of his 38 passes stray. He looked very much on the level to this set of eyes. Most of the German press sources weren't so kind, likely because he was pulled off the pitch by his coach on 53 minutes. The columnist assures all the press got in wrong.

As we go into in greater depth in the round two tactics bulletin, Brooks' departure related solely to a radical tactical overhaul. The player himself wasn't at fault. The papers obviously marked him much higher after the Wolfsburg win. He even made the team-of-the-week in several of the (incomplete Sunday) publications. In this case, our subject might have gotten marks a notch too high. The Berliner wasn't as much of a factor pocketed deep in Matarazzo's new 3-3-2-2. He accrued only 36 touches over the course of the afternoon.

Taken together, the author thinks its been an especially strong start to the season for the 45-times-capped U.S. international. A call-up back the Gregg Berhalter's USMNT - something advocated many times before in this column - probably won't come to pass anytime soon unless something truly extraordinary happens. That naturally won't stop Germans from mentioning that it should happen to virtually every American footballing fan they meet. Watching Brooks at this peak stage of his career remains worth everyone's time.

Kevin Paredes, VfL Wolfsburg

Matches played = 2/3, Matches started = 0/3

Minutes played = 23/270, Positions played = LW, RW

Cumulative German Press Grade = 4,2

Author's Cumulative Grade = B+

The newly-capped USMNT international remains on the mend from injury and has thus seen limited action for Niko Kovac's German Wolves. What we have seen of the 20-year-old Gregg Berhalter trusted with his first senior team deployment strongly suggests that he'll be back to his regular form soon. Note that the nimble and speedy Virginian has plenty of talented players ahead of him in all the positions he's accustomed to playing in on the depth chart. Paredes' versatility nevertheless means that Kovac might find a starting slot for him somewhere.

Precisely as was the case last season, Paredes functions as a completely flexible winger whenever working on the pitch for his German club team. Kovac brings the former D.C. United star on late with full permission to operate either on the left or right as he sees fit. Our subject here clearly receives as much license to roam freely as one of his teammates; newly-acquired Danish dynamo Joakim Maehle. The columnist isn't shy about proclaiming that Paredes possesses a similar skill set to Maehle as well.

Stay tuned.

The most recent relief shift:

Lineup—Wolfsburg—69th minute (4-2-4)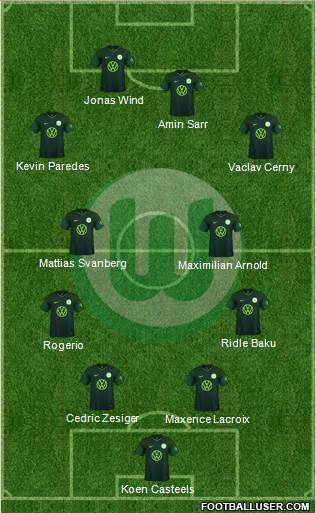 A 22-minute relief-shift against Hoffenheim left Paredes with only perfunctory marks in the German press. The various sources plunked down a "4,0" or lower as an afterthought. Closer inspection of his performance off the bench yields much more positives. He rattled off a dozen encouraging sprints and two very smooth long dribbles. Heavy touches did cause him to lose the ball thrice and he looked particularly weak on his lone aerial duel. Some of the rougher aspects of his current game may render hiss starting prospects slight for the time being.

That notwithstanding, one should still "stay tuned".

Brenden Aaronson, 1. FC Union Berlin

Matches played = 2/2, Matches started = 2/2

Minutes played = 97/180, Positions played = ATTM

Cumulative German Press Grade = 4,1

Author's Cumulative Grade = B

The elder Aaronson brother found his Bundesliga roll-out de-railed by an unfortunate sending off on double yellows in the round two encounter against Darmstadt. After making the best possible entrance onto the grandest stage (he helped his team score a pair of goals inside of ten minutes during the opening day blowout of Mainz), the "Medford Messi" had to sit the round three fixture against Leipzig out on suspension. The German press remained mostly sympathetic with regard to his harsh sending off, yet had little choice but to ascribe him poor marks for leaving his team shorthanded.

Brenden still appears poised to make a massive impact for his new German club in the forthcoming campaign. A buttressing support attacker of his caliber counts as one of those perfectly matched signings FCU managing director Oliver Ruhnert earns such well deserved credit for. This American slots perfectly into trainer Urs Fischer's 3-5-2 system. It very much looks to be the case that both Aaronson and "Champions Lease" teammate David Datro Fofana will be competing for the title of the "Best Bundesliga Summer Signing" when it comes time to draw up those lists.

The 76-minute-deployment in round one counts as really the only bit of action that accorded us league watchers a chance to scout the newcomer. He did cool off a bit after helping the team jump out to their early 2-0 lead. No successful long dribbles and very few sprints from the 22-year-old after Union switched into administrative mode. Aaronson, understandably enough, didn't really lean too heavily into the duels and rarely exerted himself with lateral movements on the charge. Upon exiting, he accred just 25 total touches.

The confidence that he will play a major role for the Köpenickers moving forward essentially comes from the (already above noted) nature of his targeted signing. Aaronson just intuitively feels like the right sort of player to work behind the Union forward line. Much in the same way that Fofano appears a direct upgrade of Sheraldo Becker, this American looks to fill the role that we've seen (among others) Janik Haberer, Genki Haraguchi, Morten Thørsby, Andras Schäfer, and Paul Seguin work in more recent times.

Concrete evidence that he can do so doesn't seem far off.

Lennard Maloney, 1. FC Heidenheim

Matches played = 3/3, Matches started = 3/3

Minutes played = 264/270, Positions played = CM, ADM

Cumulative German Press Grade = 3,7

Author's Cumulative Grade = B-

The time may have finally arrived for this physically gifted 23-year-old with the explicitly-stated desire to represent the U.S. internationally. The columnist himself never stopped believing that the native of Germany's capital city would catch on somewhere; even when his academy club of Union Berlin couldn't find a loan locale for him in the top two German footballing division. American enthusiasts should definitely keep an eye on this prospect. He's clearly learned a lot from his time in the Dortmund system. He's also clearly bulked up with about 10-15 more pounds of muscle mass.

Maloney works a crucial role in 1. FC Heidenheim trainer Frank Schmidt's system. In the opening round fixture against Wolfsburg, he racked up around 60 touches as the primary driver of Schmidt's midfield engine. He also ran hard as hell with 20 or more sprints. Off the ball, Maloney appeared especially impressive on aerial duels. The author watched him win all three in impressive fashion. A shame that our subject here didn't look as quite as stellar in the air in the round two encounter against Hoffenheim.

Two of his poor challenges led to TSG goals in the second fixture. Overall duel rates on match-day two hovered around 20 percent. Fifteen stray passes among his low touch count led to him being much more of a liability for the team during their first Bundesliga home game. Maloney nonetheless bounced back to work better against the ball against Dortmund in round three. Schmidt's tactical shift heading into the second 45 threw him off a tad. He turned the ball over four times, sent six passes stray, and dragged his ground duel rate back down to 20 percent there.

Despite the fact that play remained choppy and ugly down the stretch in the BVB match (and one can say that about the FCH squad in general), it did get the job done. Schmidt's midfield diamond wasn't designed to dazzle. It sought to frustrate the hosts and did precisely that. The context allows one to raise Maloney's grade in the third affair and declare him off to a largely solid start in the young campaign. Play won't always be pretty in the ranks of these top-tier debutants. The subject himself isn't exactly a "midfield metronome" either. He sometimes looks off balance.

Probably the most important aspect of his game that Maloney needs to refine concerns his recovery marks. He tends to lose sight of opponents in counter lanes whenever he carries the ball forward himself. One should obviously keep in mind that he's a naturally trained center back given the demanding assignment of operating as a more forward deployed pincer. He plays on a team facing the daunting challenge of jumping up a level. There will be more matches in which the stats aren't favorable. Hidden amongst the numbers, however, there's still massive potential.

Joe Scally, Borussia Mönchengladbach

Matches played = 3/3, Matches started = 3/3

Minutes played = 263/270, Positions played = RB, LWB

Cumulative German Press Grade = 5,0

Author's Cumulative Grade = B-

The Long Island native has gotten off to a quiet start in the new campaign, though that doesn't necessarily mean that Scally has been ineffective in any way. Grades in German press sources mostly reflect the fact that his name hasn't been called very often. Positioning and strength on ground and aerial duels might have been a bit stronger during the opening round goal-fest in Augsburg. The CFG New Yorker nevertheless put in plenty of solid work in what was an effective 4-2-3-1.

Lineup—Gladbach—Match One (4-2-3-1)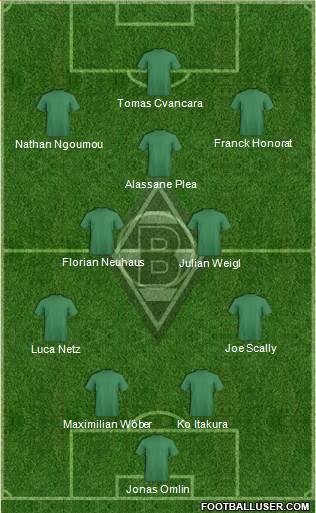 Both Scally and his team looked convincing in this. The sense that the foals could even make a run at Europe this year persisted after the round one draw. Our subject there amassed nearly 60 touches, went on well over a dozen runs forward, and worked some sharp passing triangles with his teammates on the right flank. Gladbach obviously faced a much sterner test against Leverkusen in round two. BMG trainer Gerardo Seoane moved Scally over to the left in the second fixture; one that happened to produce a lopsided result.

Lineup—Gladbach—Match Two (5-4-1)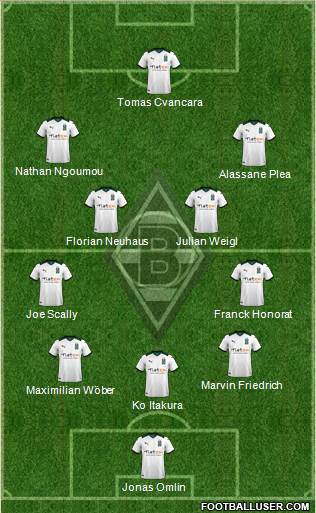 The columnist found himself generally impressed with Scally's job of marking Jeremie Frimpong. The American beat the mobile Dutch flanker on just about every ground challenge. The manner in which Scally handled this particular assignment - juxtaposed with how differently he handled the exact same mark two years ago - demonstrated just how much he's grown and matured as a player in one of Europe's top footballing leagues. Not really culpable on any of Leverkusen's three goals, the "5,0" grades in the German press likely came as part of blanket assessments that covered the whole team.

Scally moved back right in the third league fixture against Bayern. Again, he looked fairly solid in a 4-1-4-1 designed specifically by Seoane to prevent the heavy favorites from getting into much of a rhythm. The New Yorker had the take of keeping tabs on Kingsley Coman and Alphonso Davies this team. He got torched on a couple of occasions, but didn't really commit any egregious errors. It's again not entirely fair that he received poor evaluations in the papers. Both the American and his team seem generally undervalued.

Lineup—Gladbach—Match Three (4-1-4-1)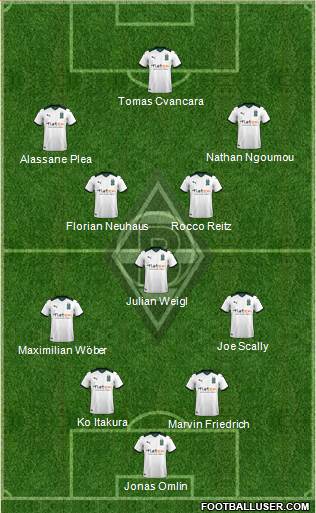 Gladbach currently occupy the relegation playoff place as league play prepares to resume this weekend. The tough nature of the team's opening schedule leaves them in a misleading position. The author believes this applies to Scally as well. He's not been highly rated due to his team's results and the fact that his low overall touch count (he's averaging on 50 per game) keeps him in the background. Whilst he sits out of the limelight, there aren't really any discernible signs of a form dip, however. One assumes he'll continue to log plenty of minutes and be more impactful soon.

Pellegrino Matarazzo, TSG 1899 Hoffenheim (Trainer)

Matches = 3, Results = L, W, W 

Author's Cumulative Grade = C+

The New Jersey native - after getting some serious help from his opposite member Frank Schmidt in round two - got his own tactics in order in round three. It seems prudent enough to accord the league's American trainer above average marks for leading die Kraichgauer to the second Europa League place heading into the first international break. Anything above that doesn't truly feel merited. One senses that the  even if Matarazzo must work with a horribly imbalanced roster gifted to him by sporting director Alexander Rosen.

Too much of Matarazzo's early tactical constellations have been overly-ornate, not to mention overly-reliant on positional assignments that stand little to no chance of working. Marius Bülter's deployment as a wingback constitutes perhaps the best example. Using Ihlas Bebou back on the wingback axis and moving Grischa Prömel back to work alongside Florian Grillitsch as a defensive midfielder are others. As noted above, the roster isn't particularly well structured. Better marks will nevertheless have wait until we witness more consistent results.

Jordan Siebatcheu, Union Berlin/Gladbach

Matches played = 2/3, Matches started = 0/3

Minutes played = 57/270, Positions played = LS

Cumulative German Press Grade = 4,25

Author's Cumulative Grade = C

The D.C. native with the French upbringing receives an opportunity to revive his German football career under the aegis of his old trainer from Young Boys Bern, Gerardo Seoane. Seoane clearly wants to use his old player at his new station and wants to see his former protégé thrive once again. The topic of whether Jordan and fellow new acquisition Tomas Cvancara can work together up front currently makes the rounds in German footballing circles. In all honesty, it's probably a case of wishful thinking on our part. Those two are a mite too similar to share the forward line.

In one extended relief appearance for Union and another one for Gladbach, Jordan's German press grades have been all over the place. He wasn't much of a factor in either deployment, accruing a cumulative total of less than 30 touches. One possible reason why many sources have him close to failing concerns the fact that, uncharacteristically, he hasn't looked very strong in the air. Our subject here hasn't supplied a solid aerial win for either team. He's assisted a pair of shots without getting an effort on target himself yet and has won exactly one quarter of his ground duels.

Jordan does seem to be fairly strong when it comes to holding the ball up. He can still tie up defenders with his back to goal extremely well. He's also (as always) great when it comes to cheeky headed flicks-on. It's not exactly easy to envision how this helps the BMG squad, however. The player probably can't operate as a regular service striker. Not to use him as a target forward would count as something of a waste. When reflecting on why this American's productivity has stalled in the German top division, so much comes down to the fact that he hasn't really found the type of team that complements him.

That may pose a problem here as well.

Paxten Aaronson, Eintracht Frankfurt

Matches played = 2/3, Matches started = 0/3

Minutes played = 17/270, Positions played = ATTM

Cumulative German Press Grade = N/A

Author's Cumulative Grade = N/A

New Eintracht head-coach Dino Toppmöller hasn't quite figured out what to do with the younger Aaronson brother just yet, in large part because Paxten is returning from an injury sustained in camp and suffered a set-back in a recent UEFA Europa Conference League playoff fixture. The fact that Frankfurt were the only German team contesting midweek fixtures in the lead up to the first international break contributes to the sordid mess of Toppmöller's current tactics. Something resembling a system remains far off.

The best look any of us got came late in the match-day three fixture against Köln. As it turned out, Paxten provided the assist on Niels Nkounkou's late equalizer. The 20-year-old turned in some lively runs on a late second axis behind lone striker Jessic Ngankam. He demonstrated excellent positional awareness as the SGE worked their way up the pitch on a quick counter following a Sebastian Rode ball win. Perhaps Toppmöller might consider letting something like this constellation ride.

Lineup—Eintracht—81st minute (4-5-1)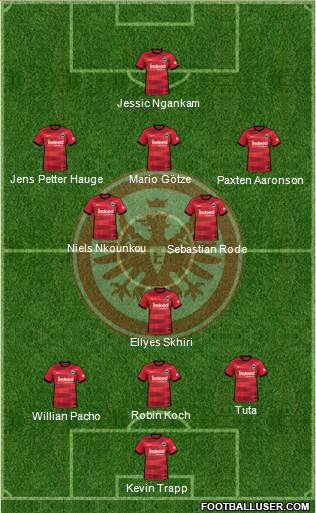 We shall see. If the SGE trainer does ultimately opt to revert to Oliver Glasner's old system, the author does maintain that Paxten could serve as a great direct replacement for the departed Jesper Lindstrøm. This has been asserted before. Eintracht appear to have other plans in mind for addressing Lindstrøm's absence. It probably won't hurt to take it particularly slow with this youngster. Germans would nevertheless love to watch him mature and grow alongside Mario Götze in attacking midfield. That would be unimaginably cool.

Thanks so much for reading! You can catch the release of all Peter's columns (and occasionally catch him goofing off) on whatever the hell they're calling twitter these days @PeterVicey.

Twitter DMs are open for football conversations, corrections, and (if you truly insist) general abuse. 

Full color re-posts of the columns are eventually archived on Peter's website.



Related stories