Modeste, Schwäbe, and 50,000 fans primed for derby day in the cathedral city
By Peter Weis @PeterVicey
Ahead of Saturday's highly anticipated Rhineland derby, 1. FC Köln have confirmed that they've received clearance from the health department to welcome a full-house at the RheinEnergieStadion on Saturday. 

In terms of team news, the hosts have striker Antony Modeste rearing and ready to go. 

Head-coach Steffen Baumgart proclaimed the same of back-up keeper and former Danish Superliga star Marvin Schwäbe ahead of his big day.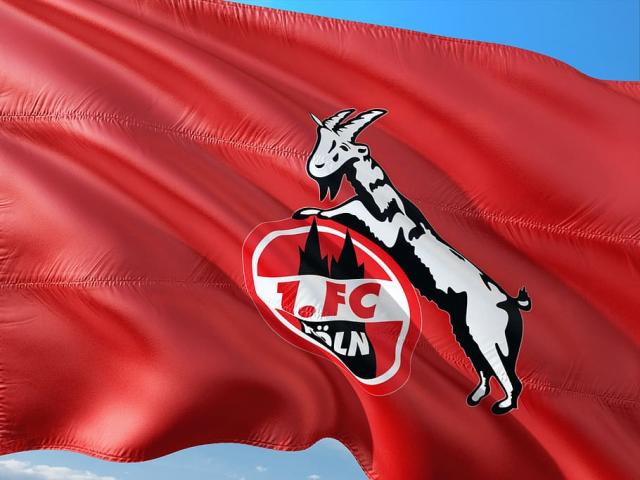 As hosting 1. FC Köln prepares to host arch-rivals Borussia Mönchengladbach tomorrow, the Effzeh have clarified whether or not they would be able to fill their standing room bleachers in the wake of the latest COVID surge. Earlier today on twitter, the cathedral city club assured all fans that they had received permission from the local health department to allow everyone in under "2G" regulations.



Das Gesundheitsamt Köln hat für das bevorstehende Derby gegen Borussia Mönchengladbach die Vollauslastung des RheinEnergieSTADIONs genehmigt. Somit dürfen am Samstag 50.000 Zuschauer vor Ort sein, wenn der #effzeh die Fohlen empfängt. 👇https://t.co/mIaXPBxtwy

— 1. FC Köln (@fckoeln) November 26, 2021


The Domstädter were actually the first Bundesliga club to switch to "2G" entrance requirements earlier this autumn. The enhanced entry requirements has not adversely affected attendance at the Köln fixtures, with die Geißböcke leading the league in sell-outs thus far this season. 

As part of the club's ongoing public service work, anyone showing up at the stadium may receive a free COVID vaccination with just a photo ID. Team trainer Steffen Baumgart and the head-coach's of the city's other clubs--Olaf Janßen (Viktoria Köln) and Alexander Ende (Fortuna Köln)--have taken to the broadcast airwaves to urge local citizens to get vaccinated.


Zesamme simmer stark - Der #effzeh, Fortuna und Viktoria rufen zum Impfen auf! Macht mit – und sorgt mit einem kleinen Pieks dafür, dass wir die Gesundheit aller schützen! 💪 pic.twitter.com/RtwOu2ey4C

— 1. FC Köln (@fckoeln) November 26, 2021


As for the match itself, the hosting NRW side officially confirmed that key striker Anthony Modeste is fully fit for the fixture after completing another full squad training session. At his Thursday presser, Baumgart also expressed confidence in young back-up keeper Marvin Schwäbe.


With Timo Horn ruled out long term, the 26-year-old gets set to make his Bundesliga debut.

"Marvin has been waiting in line and training well," Baumgart noted when asked about the former Brøndby back-stop prepared to start his first top-tier league match in his native Germany, "He also performed very well in the cup. He's ready."


Wer gewinnt das Derby? Orakel Hennes sagt den Ausgang voraus. 🐐👀 Eure Tipps? #KOEBMG #effzeh pic.twitter.com/pWdpzJoLN5

— 1. FC Köln (@fckoeln) November 26, 2021
More about the match
More about the teams