Could Robert Lewandowski really join Barcelona?
By Rafael Garrido Reinoso @RGarrido2210
According to some reports, Robert Lewandowski has already informed Bayern that he wants to leave this summer to join Barcelona. The Spanish side recognize the interest, but deny having an agreement in place with the striker. Kahn says Bayern are calm about the situation.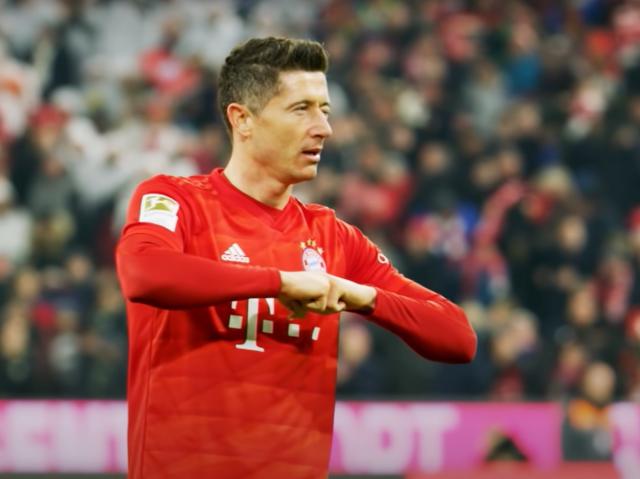 Several reports from Poland and Spain claim Robert Lewandowski has picked FC Barcelona as his next club.




With the ongoing rumors about Die Rekordmeister's historic goalscorer wanting an exit at the end of this season and his preference to move to Spain, Barcelona's directive board are said to have contacted Lewandowski and his agent.

However, German media outlets Bild and Sport1 have denied reports from Poland claiming that Robert Lewandowski has agreed a move to Barcelona, with Sport1 stating the polish striker has not made a decision about his future yet.

Reportedly, Lewandowski and Xavi already have spoken with each other, with the interest shown by the Barcelona coach during the conversation being key for the forward's agreement.

Football wise, Lewandowski is a great fit for Xavi's Barcelona. He's one of the best forwards in the world and a complete footballer with great experience to lead the group of young stars along with Alves and Busquets.

He is already a bit familiar with the style of play due to his time with Guardiola; his great game with his back to the goal and his capacity to associate with his teammates fit perfectly too.




The elephant in the room is Barcelona's financial situation. Having also been linked with Borussia Dortmund star Erling Haaland, Barca are leaning towards Lewandowski, as the Polish forward is cheaper and probably currently still a better option for the club than Erling Haaland.

According to the reports, Barcelona could spend as much as €30 million, but not a single euro more.

Lewandowski also has to reduce his salary quite heavily, as Barcelona cannot go near the fee the forward currently earns at Bayern and demands to sign a new deal.

Joan Laporta, Barcelona's president, would have already transmitted to Robert Lewandowski and his agent that the pressure both of them can make on Bayern is key to make the transfer possible.

Bayern München supposedly will not agree to any fee lower than €60 million for the 33-year-old.

Oliver Kahn, Bayern's chief executive, said that the club is calm and will be calm as long as the talks with Lewandowski continue, as well as with Neuer and Müller, and is not going to allow any outside pressure to affect their negotiations.

At the moment, Bayern have on their hands a similar case as last season with David Alaba, who shares agent with Lewandowski.

The German club must decide if they try to gamble on their chances of extending the contract of the forward or accept a lower bid.

There are reports from Spain suggesting the possible use of the so-called Webster rule. This rule allows a player to terminate his contract, provided he has fulfilled at least three years of it, by paying the rest of his remaining salary to the club.

However, this seems highly unlikely, not just because the forward would have to spend a lot out of his own pocket, but also because it would be a backdoor exit from the Polish international, staining his historic spell at the club.

That part looks more like the media trying to find a way to fit the forward into the team's financial crisis.

However, these rumors, whether they are true or not, are a way to pressure everybody involved.

Lewandowski has leverage to press Bayern to accept his contractual demands, although that has not worked well with other players before, while Barcelona can press the German team with the Webster rule to accept a lower fee if the player accepts to pressure the club that way.

In Lewandowski, Barcelona have found a great market opportunity if they are able to pull it off. The rumors surrounding Haaland and Barcelona are still there, so the Spanish side might be using their negotiations with each party to put pressure on the other.



More about Robert Lewandowski