Sport Bild insists Reis' rift with management is irreconcilable
By Peter Weis @PeterVicey
Germany's main sporting tabloid remains unrelenting in its reporting of a rift between VfL Bochum head-coach Thomas Reis and club management.

On Friday, "Sport Bild" published another report vehemently defending the rumor that Reis was blocked from taking the Schalke job this summer.

The tabloid also strongly suggested that a separation was only a matter of time.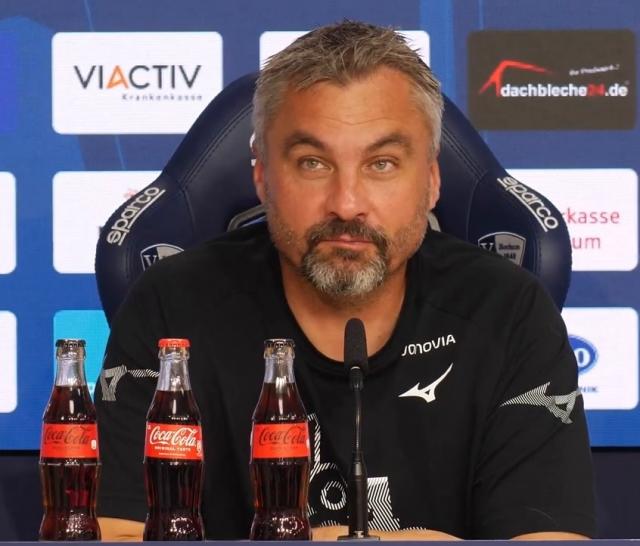 Following a Sport Bild report released on Wednesday claiming that trainer Thomas Reis was prevented from switching clubs by his current employer this offseason, VfL Bochum went out on a full-fledged public relations offensive during Thursday's pre-match presser. Board chairmen Hans-Peter Villis was on hand to introduce the club's new sporting director Patrick Fabian. Both Fabian and Villis denied that they wished to part company with Reis.


The VfL gaffer himself supplied many memorable quotes during the press conference. Reis said he took the insinuation that he wished to leave for more money "brutally personally" and complained that the tabloid spun his reputation in a mot unfair light. The coach did not have kind words for whoever leaked the information, noting that he'd be quite interested to find out who had sold the story to the tabloid.

On Friday, Sport Bild made a point of sticking to its story. The tabloid released new details, saying that Villis and previous sporting director Sebastian Schindzielorz stepped in to veto a contract Reis had signed with Schalke in mid-May. Furthermore, the tabloid suggested, Reis has been pushing Bochum for a €1 million annual salary ever since then.

The "Boulevard-Blatt" then went on to suggest that, in light of these developments, there really can be no more healing of the rift between Reis and the club's administrators. When contract extension talks were broken off just prior to the round three 0-7 defeat to Bayern, the search for Reis' successor began.

Reis did recently state that he would be "looking for work come July 1st, 2023" in a recent interview with Germany's Funke Mediengruppe. The 48-year-old has since tried to walk the statement back. For the coach of a team off to a pointless start in the current season, such a statement could prove to come back to haunt him.

Bochum remain in last place in the Bundesliga table; the only top-tier team not to pick up even a single point through four rounds of the young campaign. A time when Bochum can fully justify firing Reis on sporting grounds rapidly approaches.



More about Bochum