DFB announces new "zero tolerance" policy for keepers holding the line on penalties
By Peter Vice @ViceytheSS
The Bundesliga's officiating committee published a report on Tuesday claiming that it had spotted 15 infractions on stopped penalty kicks during the 2021/22 campaign. 

As part of a "zero tolerance" campaign against such infractions, new review protocols have been announced.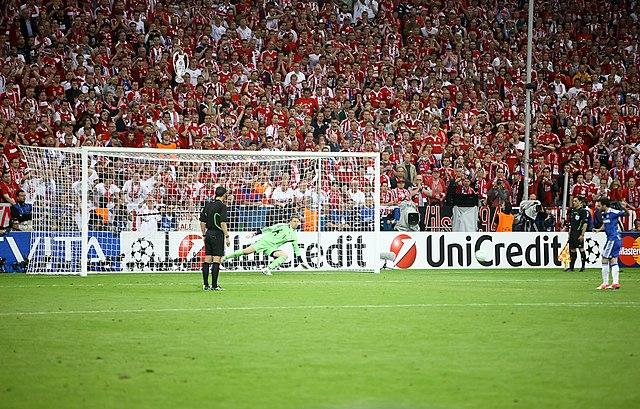 | | |
| --- | --- |
| Manuel Neuer coming off his line | rayand CC-BY-SA 2.0 |
Penalty kicks are set to look a lot different as the 2022/23 Bundesliga campaign resumes. Specifically, there should be many more instances during which Bundesliga match officials will order spot kicks to be retaken. The ever-active DFB officiating committee issued a scathing report on Tuesday claiming that, 15 of the 17 of the penalties held by keepers during the 2021/22, featured the keeper coming off his line with both feet prior to the save.




The German FA's accompanying press release called for more direct enforcement of this rule with immediate effect. According to the DFB, the VAR team must review every taken penalty after the fact and radio the match official if an infraction has taken place. The DFB effectively stated that this obligatory review had not been taking place. Closer scrutiny must be applied in every last instance.

It's not clear how well these new protocols will over with the fans. The rule tying the keeper to his line remains controversial in that infractions involving millimeters generally aren't something that spectators care about when the net-minder is already placed at an extreme disadvantage during a spot kick.

League watchers and keepers alike will nevertheless have to become accustomed to more improbable penalty saves being negated because of such infractions. In announcing these new strict protocols, the DFB insisted that "uniform interpretations must be applied."



Related stories