Virkus and Omlin defend Sommer against criticism: "That's just disrespectful."
By Peter Weis @PeterVicey
Current Borussia Mönchengladbach keeper Jonas Omlin and BMG sporting director Roland Virkus have come to the defense of FC Bayern München backstop Yann Sommer when, during their respective post-match interviews on Saturday night, they were asked about the criticism surfacing in German footballing circles.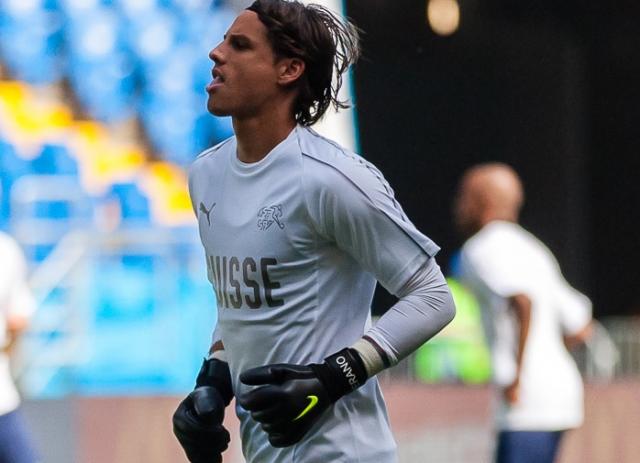 Photo: Светлана Бекетова, Soccer.ru, CC BY-SA 3.0

After Borussia Mönchengladbach and Eintracht Frankfurt split the difference 1-1 in the Bundesliga's Saturday evening "Top-Spiel", Fohlenelf keeper Jonas Omlin and BMG sporting director Roland Virkus were asked a few questions about their own result. Their Sky interviewers nevertheless also wished to elicit comment from the duo about former Gladbach keeper Yann Sommer.


Acquired to take the place of the injured Manuel Neuer during the January transfer window, criticism of Sommer has heated up in German footballing circles now that the German giants have been eliminated from the DFB Pokal and are most assuredly out of the 2022/23 Champions' League. Sommer plays much deeper than Neuer and also, understandably, can't lead the team in the same manner as their casting.

There will surely be those in the German press and on the Sunday talk shows who will argue that Sommer should have saved Andrej Kramaric's direct free kick in Saturday's 1-1 draw with Hoffenheim. Virkus and Omlin were asked what they thought about the emerging criticism, and specifically whether Sommer had failed in his task as Neuer's replacement.

"It's disrespectful," Virkus said in a direct response, "Yann has done an outstanding job in Mönchengladbach over the years. He is the Swiss national team goalkeeper. He is one of the best goalkeepers in Europe. The way he's being treated is disrespectful."

"As a goalkeeper, you certainly have unkind games sometimes," Virkus continued, "But that does not diminish the lifetime achievement of a goalkeeper. Yann is an excellent goalkeeper and Bayern deliberately chose him. I don't think it's okay to dump the blame on him."

Omlin had even stronger words of support for his Swiss compatriot and mentor.

"I learned a lot from him," Omlin told Sky, "I think the goalkeeper discussion about Yann Sommer is completely exaggerated. For me, Yann is a super goalkeeper. He'll end up deciding games himself again."



Related stories