Nabil Bentaleb opens up on 'difficult time' at Schalke: 'I don't want to go to war'
By Laura Brandt
Schalke 04's Nabil Bentaleb has reflected on his 'complicated' situation.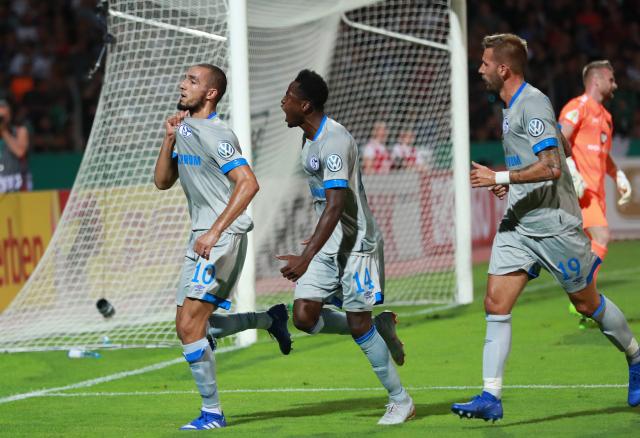 | | |
| --- | --- |
| Nabil Bentaleb (left). | Photo: Sandro Halank, Wikimedia Commons, CC-BY-SA 3.0 |
Nabil Bentaleb insists doesn't want to 'go to war' with Schalke 04 despite going through a tough spell at the club.


The central midfielder was demoted to the reserve team in the second half of last season due to a disciplinary clash with the club, and he's still kept away from the first-team squad.

"The situation with the club is a bit complicated at the moment. That's no secret. To be concrete, they don't want me to train with the first-team squad or to be associated with the squad in any way. When I say 'they', I mean the management and not the coach. In principle, I'm waiting to leave," Bentaleb told French magazine Onze Mondial and continued:

"I have shown good faith and a will to work. They put me in the B team, and I kept working. The coaches and the people in charge of the second team praised me and spoke positively about me. But there is something in the way, something that has been broken. I don't know what it is. It's not coming from me, but from their side."

The 25-year-old isn't interested in making the situation any worse by speaking badly about the club.

"I really appreciate Schalke. It's a big and respectable club with fantastic fans," he said and added:

"I don't want to go to war. Even though I'm going through a difficult time, I'll always be grateful to the club."

Schalke paid €19 million to sign Bentaleb from Tottenham in 2017. His contract runs until 2021.



More about Nabil Bentaleb
More about Schalke 04