Bellingham discusses Haller's return and new conditioning goals
By Peter Vice @ViceytheSS
In an interview with his club's website, Borussia Dormtund's Jude Bellingham spoke on the return of Sebsatien Haller, his personal goals for the next phase of the season, and how he dealt with the issue of burn-out over the extended break. 

Unsurprisingly enough, the club's internal public relations team refrained from asking the teenage talents about his plans for his footballing future. In speaking about his new objectives on a strength-and-conditioning level, however, an EPL switch seemed to be the objective.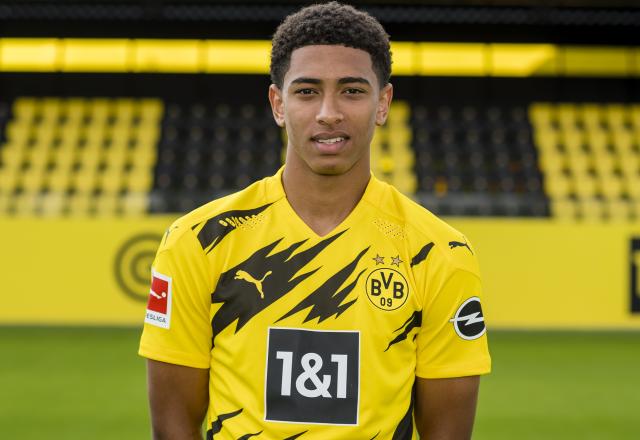 | | |
| --- | --- |
| Jude Bellingham. | Photo: Borussia Dortmund |
Nineteen-year-old phenom Jude Bellingham may not have been asked any questions about his professional status by public-relations-friendly BVB media team, but the rising star did have a few interesting things to say about the club he currently plays for during a BVB interview. Even if Dortmund had to spend a rather uncomfortable two months in sixth place in the Bundesliga table, Bellingham believed that the return of several injured players gave his team a fighting chance of getting back in the title race.


"Having everyone back feels we bought eight newcomers over the transfer window," Bellingham remarked with a laugh, "There's competition for places, which brings out the best in everyone during training. So long as training remains intense, we'll play well on the weekend."

In particular, the teenager declared himself impressed with delayed BVB debutant Sebastien Haller. Bellingham noted that he, along with many others in the squad, found themselves amazed at how well the 28-year-old had reintegrated himself in the team training sessions.

"I can't believe he came back in such good shape," Bellingham said, "He's so fit, so prepared. If you watch him train, you wouldn't think he's been gone for so long. Everyone knows what a good player he is. But when you see him now, your respect goes for him through the roof."

"If everyone remains fit, we have a strong squad," Bellingham continued, "We definitely shouldn't be in sixth place in the table with our potential."

Asked about the matter of the Bundesliga returning much later than all of Europe's other professional leagues, Bellingham did note that - the extra injury-healing-time notwithstanding - it had been somewhat frustrating to sit out so long. He gave every indication that he was rearing and ready to go.


"It's really difficult when all the other leagues are playing and you're watching on TV and just thinking: I can't wait," the midfielder remarked, "I felt physically and mentally exhausted [after the World Cup] and just wanted to rest for a long time.

"But, about two weeks later," he continued, "I thought to myself, 'no I should really get started again'. I [eventually] went to the strength-and-conditioning coaches [at Dortmund] and told them about my new goals."

Bellingham's "new goals" include building up more muscle mass so as to be more capable of competing "backwards, forwards, and indeed everywhere on the pitch". This was apparently a lesson he gleaned whilst on international duty with the England national team.

"I saw the players there, saw firsthand how they're built," Bellingham divulged, "I would say the Premier League is more physical. And you've seen that in the players who are with the national team. I want that for myself as well."



More about Dortmund