Luthe expresses pride in former club's Isco dealings: "Many other clubs would have caved in."
By Peter Weis @PeterVicey
In an interview with Sky Germany, former 1. FC Union Berlin keeper Andreas Luthe declared himself "proud" of his former club for standing up those representing Spanish midfielder Isco during Tuesday's failed transfer negotiations. 

Midfielder Rani Khedira also spoke on the matter in his post match comments on Tuesday. Union Berlin and the other club rumored to be linked with Isco - RB Leipzig - also got into a little bit of a social media spat.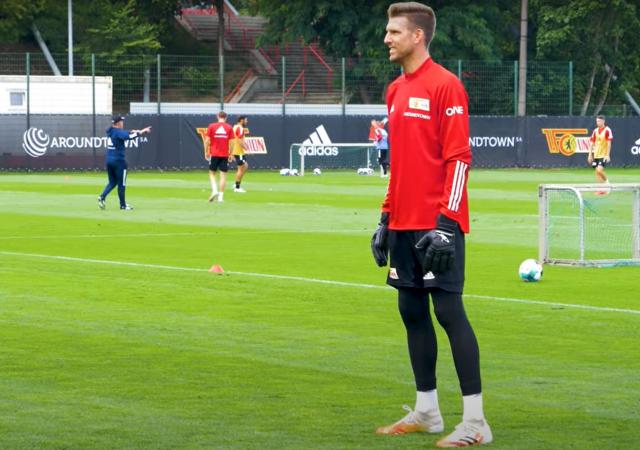 The latest on the spectacular Bundesliga transfer that nearly was, then wasn't, holds that Union Berlin turned down a request from the agents representing Spanish star Isco due to a last-minute request for a signing bonus. FCU managing director Oliver Ruhnert offered up scant details in his own comments on the matter.


The report on the signing bonuses comes from German tabloid "Sport Bild". Various other news sources in Germany and Spain claim that the real problem was that the 30-year-old wanted a longer term contract. Some sources cite a linguistic misunderstanding between "net" and "gross" income.

In any event, it appears as if the currently second-placed "Eisernen" are prepared to sally forth with their bid for the title after a relatively eventful transfer window that already saw them acquire Josip Juranovic, Aïssa Laidouni, and Jerome Roussillon.

"That such a world star could envision playing for Union Berlin would have made for an awesome story," midfield linchpin Rani Khedira noted when speaking to Sky Germany after Tuesday's 2-1 defeat of VfL Wolfsburg in the DFB Pokal round-of-16, "but we already have an awesome team."

Contacted for comment by Sky's German outfit, former Union and current 1. FC Kaiserslautern keeper Andreas Luthe declared himself "proud" of his former club for standing tall against the extra last minute demands, whatever they happened to be. Luthe tended goal at FCU for two seasons.

"Place yourself in their situation," Luthe noted, "Pressure stems from the fact that the player is already there with his consulting agency. The press assumes that the transfer will already take place."


"I can easily imagine that many other clubs would have caved in," Luthe continued, "Union didn't and stood firm. That's what makes the club what it is. I'm proud of the fact that they stuck to their guns."

RB Leipzig - who were also rumored to initially be considering Isco - attempted to have a spot of fun with their fellow East Germans when Union tweeted out their official lineup for Tuesday's Pokal fixture.

Leipzig posted "Isco?"

Union responded "Tradition?"


Tradition?

— 1. FC Union Berlin (@fcunion) January 31, 2023


Hertha Berlin, FSV Mainz 05, and several other Bundesliga clubs got involved in a thread that ended up stretching over thousands of replies. Hertha's attempts to tease their cross-town rivals got fairly easy smacked down. Mainz tweeted popcorn emojis whilst the various clubs duked it out.



Related stories