Watzke calls for end to Stegemann refereeing discussion: "The matter is settled."
By Peter Weis @PeterVicey
Borussia Dortmund boss Hans-Joachim Watzke issued an official statement calling for calm from the club's supporters after a Friday night officiating dispute produced endless online vitriol over the weekend.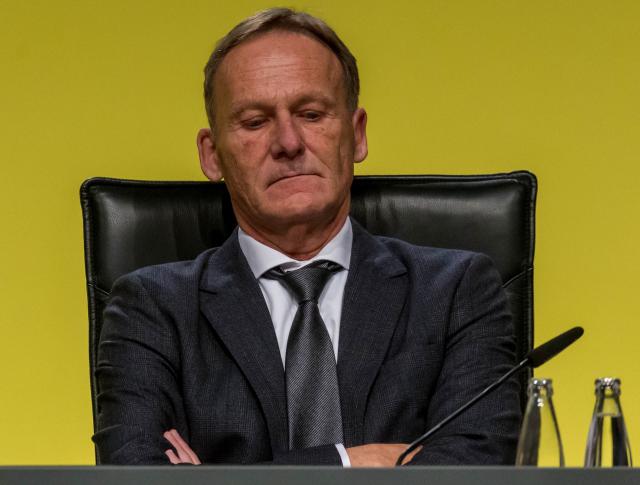 For veteran German footballing executive Hans-Joachim Watzke, an admission of wrong from match official Sascha Stegemann in a refereeing dispute that led to Dortmund dropping points in the closely contested 2022/23 Bundesliga title-race is a sufficient enough gesture for all sides to move on. Dortmund released an official statement on Sunday morning in which Watzke appealed for calm from the club's supporters after a hectic weekend of online vitriol.


"Dearest football fans," Watzke's statement read, "Naturally, we are all still very disappointed about how Friday night went. We discussed our view of things with the referee directly after the game, and he subsequently assured us how sorry he was. That settles the matter for us."

"Hostilities of any kind, disparagement or threats, whether in person or anonymously via social media channels," the statement continued, "are not something that we - despite all the disappointment - can even begin to tolerate."

The match official involved in the Friday night controversy - 38-year-old Sascha Stegemann - has conceded that he regretted his decision and spent a "sleepless night" going back over it. The German FA itself has released a statement admitting that the incorrect call was made by both the on-pitch official and the video review team in Köln.


🗯 Hans-Joachim #Watzke: "Anfeindungen jeder Art, Verunglimpfungen oder Drohungen, sei es persönlich oder anonym über Social-Media-Kanäle, können wir - aller Enttäuschung zum Trotz - aber nicht einmal im Ansatz tolerieren."

⬇️ Zur #BOCBVB-Stellungnahme:https://t.co/YPJcx03hRO

— Borussia Dortmund (@BVB) April 30, 2023
More about the match
More about the teams