Marco Rose off to impressive start as Dortmund coach
By Brook Genene
Marco Rose's start at Borussia Dortmund has been impressive.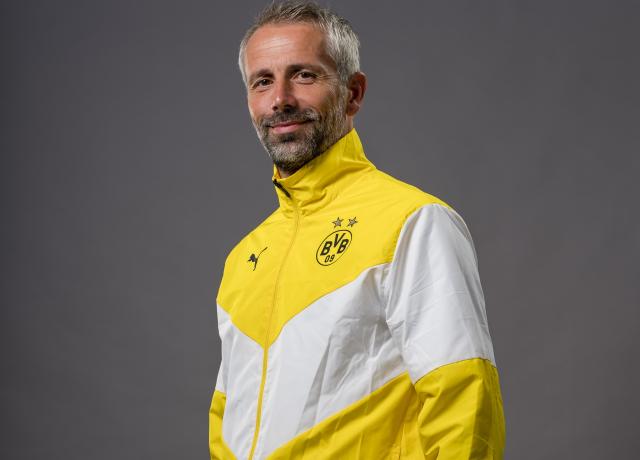 | | |
| --- | --- |
| Marco Rose. | Photo: Borussia Dortmund |
2020/2021 wasn't an easy campaign for Borussia Dortmund. After an underwhelming start to the season, they got rid of head coach Lucien Favre and replaced him with assistant coach Edin Terzic. Terzic's initial games were a mixed bag. Even though his team recorded impressive wins like the one in Leipzig, they also lost heavily to Borussia Mönchengladbach and were well beaten by Bayer Leverkusen. It came to the attention to the club leaders that they need to start thinking about the following season already. That's when the appointment of Marco Rose came.




After Rose's announcement, Gladbach, his side at the time, started struggling heavily while on the contrary Borussia Dortmund started to get momentum in their quest for Champions League qualification, which was a very hard task then as they were well behind the likes of Wolfsburg and Eintracht Frankfurt. But the end was more than anyone could hope for. BVB not only managed to finish 3rd in the league, but they also capped that off with a DFB-Pokal trophy. Given this success and the fact that the foals finished 8th in the league after a poor second half of the season questions were being raised on whether the Black and Yell,ows should have waited before going on for Rose and appoint Terzic instead. However, this all seemed an emotional reaction to what was happening at the time.

Marco Rose has proven himself at RB Salzburg and Borussia Mönchengladbach. He is one of the best tacticians around with his team playing high energy attacking football, which in the past led Borussia Dortmund to many of their success under Jürgen Klopp. With the young squad at their disposal and with the team in desperate need of a change in approach and system, appointing Rose was the right move.

Even though Rose didn't manage to have some of the key players for pre-season, and the fact that there were plenty of injuries, his team have started the season in impressive fashion. They have put on brilliant and entertaining displays on the pitch. BVB opened the season with a 3-0 win in the DFB Pokal and a scintillating Matchday 1 triumph against Eintracht Frankfurt in the Bundesliga, winning 5-2. Even though Dortmund lost 2 consecutive games after that, one in the Super Cup against Bayern and one in the league to Freiburg, it was clear to see the team's style of play and determination.

Rose's side managed to get amazing wins in the league and Champions League after that loss to Freiburg. Even though the games were much closer than what BVB would have liked, the overall performance has been very good and encouraging.


Rose is currently deploying a 4-4-2 diamond formation. This system has been especially suited for Jude Bellingham and 'Mo' Dahoud, who have been impressive in the middle of the park. Bellingham is growing in his role from time to time and has been a constant source of threat for the Black and Yellows as well as becoming a goalscorer himself. Dahoud has continued his exciting form from last season and has been in command of the team's play, giving them assurance and control. BVB have the most possession (63.4%) and pass accuracy (85.7%) in the league so far this season. New signing Donyell Malen is settling in well while Marco Reus is feeling comfortable in his new role behind the two strikers, and Erling Haaland has continued his exceptional goalscoring form.



Perhaps the biggest worry for Marco Rose comes in the team's defense as 'Die Schwarzgelben' have failed to register a single clean sheet in the league so far. They have struggled defensively in the past seasons as well, and it could be the biggest factor preventing the team from competing with Bayern München. Of course, Mats Hummels was injured and is only getting back to the team, Rose was forced to use Axel Witsel at centre-back, and the first-choice full-backs weren't available at the start. On the positive side for BVB, Gregor Kobel has been doing well despite the number of goals the team have conceded. Time will tell if Dortmund manage to solve their problems in defense as the season progresses. If they do, they truly have all the tools to challenge Bayern this season.



More about Dortmund