Van Bommel on Wolfsburg woes:
"Just as I did as a player, I have to lead my team now."
By Peter Vice @ViceytheSS
Now winless in the last eight competitive fixtures on the trot, VfL Wolfsburg trainer Mark van Bommel finds himself in a pressure filled situation. 

The head-coach acknowledged as much in his post-match comments after Saturday's loss, saying that the responsibility rested upon his shoulders. 

It's not exactly clear if that will prove sufficient to all the supporters he asked to come.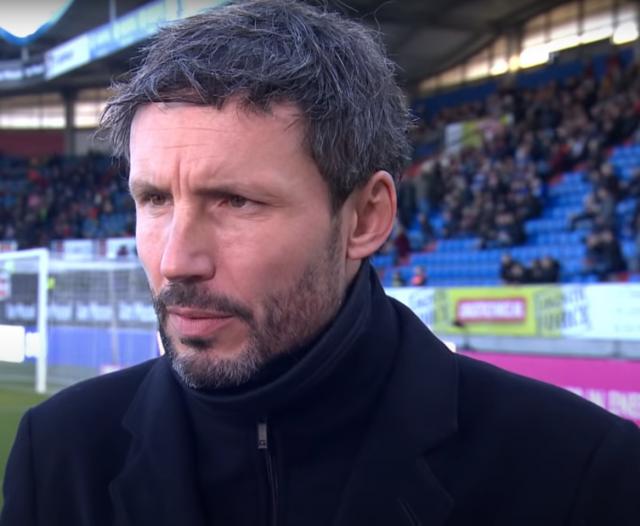 Mark van Bommel made a direct appeal to the VfL Wolfsburg fans in his Friday presser. The team's new trainer--in charge of a Bundesliga side which reliably has low attendance numbers--asked the supporters to place their trust in him and come to the stadium.


"I request that everyone comes out," van Bommel said on Friday, "We have to do it together. Coaching staff, team, club, and the fans. We need the fans to push us forward again."

As it turned out, only roughly 10,000 Wolfsburg supporters opted to attend the match. The team also dropped its fourth straight in the league in the 0-2 loss to Freiburg.

"I'll take all the criticism," the Dutch trainer told the Sky microphones afterward, "One knows that there's pressure coming. We put pressure on our own shoulders as well. And then there's more from outside. That's completely normal."

Sporting director Marcel Schäfer also spoke to the broadcast team, chalking the latest loss up to "a lack of confidence" amongst the team. Schäfer also addressed van Bommel's appeal to the fans, saying that the club "needed to show the supporters more" before being able to rely upon them.

"Just as I did as a player, I have to lead my team now," the rookie trainer concluded, "You have to work harder and harder every day. You eventually come out of it, but not without work."



More about the match
More about the teams