Should the German approach to youth development be changed?
By Rune Gjerulff @runegjerulff
Time to raise the alarm? Yes, according to Germany's under-21 coach Stefan Kuntz who believes the current way of educating talent in Germany should be changed before it's too late.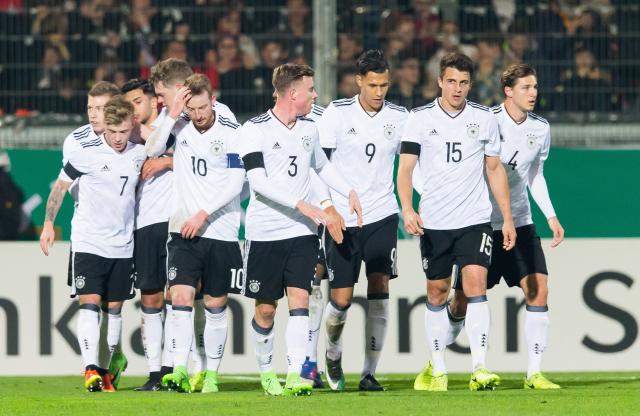 Photo: Sven Mandel, Wikimedia Commons, CC BY-SA 4.0

For years, the best young German players have been encouraged to play technically well-founded, possession-based football with a flexible, agile striker who often drops back to take part in the build-up play.


It's a playing style that Germany have become well-known for and that has led 'Die Mannschaft' to great accomplishments. But the philosophy has become outdated and too one-track-minded, Germany's under-21 coach Stefan Kuntz argues.

"We have fallen too far behind the trends of the top teams. We have focused on possession football and played with a striker who can use his feet a lot, a false nine. But we have forgot the basics: Engaging in duels, crossing and to successfully go into one-on-one situations. Playing with both your feet, tempo dribbling and alertness is something that anyone can learn," Kuntz told Sportbuzzer.

There's a lot of focus on fostering the collective at the expense of individual quality, says Peter Hyballa who used to work as a chief instructor for the German Football Association.

"Individualists and big personalities, courageous, creative players or even players who think out of the box are not in demand," he told Sportbuzzer.

According to Kuntz, big changes are needed as soon as possible if Germany want to be successful at the European Championship on home soil in 2024.


"Before trying to imitate Ronaldo's shots, you should do basic training. The commitment to arrange the European Championship in 2024 must be the starting signal. Because now, we can influence players who will then play with success," Kuntz said and added:

"We used to have seven exceptional talents in each age class - now there are two. And the Bundesliga teams increasingly attract players from abroad - even if they prefer talent from the neighborhood. The fact is: In two or three years, we could be heading for a trough."