Hoeneß on late Hoffenheim meltdown:
"It's tough in a witch's fiery cauldron"
By Peter Vice @ViceytheSS
A tight 0-0 contest suddenly went awry for visiting Hoffenheim at the Vonovia Ruhrstadion on Saturday afternoon. In the final 25 minutes, everything swung the home side's way.

VfL Bochum scored two unanswered to blank the Kraichgauer by an embarrassing 2-0 scoreline. It might have been worse had VfL keeper Manuel Riemann, egged on by the hometown fans to take a penalty, not missed from the spot in the 76th.

In summing up the meltdown, TSG trainer Sebastian Hoeneß seemed as if he had been knocked back into last week.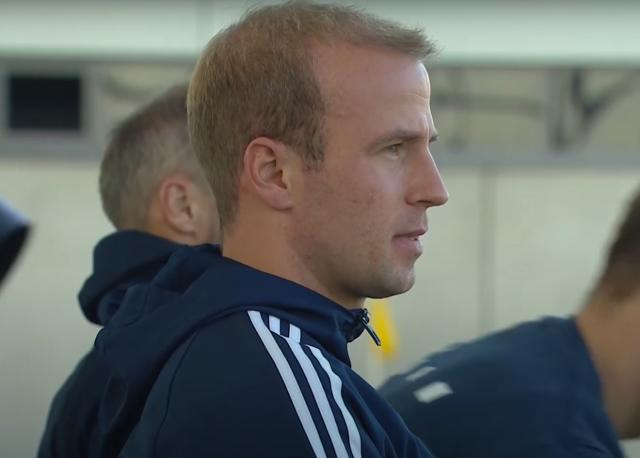 Hoffenheim head-coach Sebastian Hoeneß seemed pretty dazed when appearing before the the Sky mics on Saturday. Out of nowhere, hosts Bochum wrested control of the match late at the Castroper.


Substitutes Soma Novothny and Milos Pantovic, both on in the 64th, combined within two minutes of their introduction to give Bochum the 1-0 lead. The 1848ers then proceeded to run away with the match, missing a penalty and several more clear cut chances before getting finally getting their second in the seventh minute of second-half stoppage time.

In addition to the penalty, Gerrit Holtmann and Takuma Asano came agonizingly close to piling on in a match that could have ended 3-0 or 4-0. Hoffenheim, meanwhile, amateurishly misplayed their advantage chances on the counter. Something was very wrong in the state of the team.

"In the first half we didn't let Bochum in," Hoeneß remarked afterwards, "We felt we were in control of the game, even after the break. A 0-1 in such a game must not happen."

In continuing to elaborate, Hoeneß chose a common German idiom that might have been more fitting last week. Evidently, the TSG trainer didn't get the memo that Halloween was over.

"We lost ourselves emotionally," the 39-year-old noted, "It then becomes difficult in a witch's fiery cauldron."


The idiom utilized by Hoeneß refers to the psychological difficulties a football team faces when falling behind in an opponents' stadium.

The phrase, which conveys how a home-town team can ride the crowd can swing the result, can also be translated differently.

A more familiar translation for the German word Hexenkessel, at least for Americans, might be "pressure cooker."



Related stories