Prömel ahead of derby day:
"Union is a club that stands for certain values."
By Peter Weis @PeterVicey
Germany's capital city derby is all set for a Saturday night kickoff under the floodlights. Despite rising COVID incidence rates that leave the Bundesrepublik in the grip of a "fourth wave of the unvaccinated", the match will take place before a full-house at the Stadion An der Alten Försterei.

FCU veteran Grischa Prömel put into words what many German football observers think of the nascent rivalry when speaking at a Wednesday presser.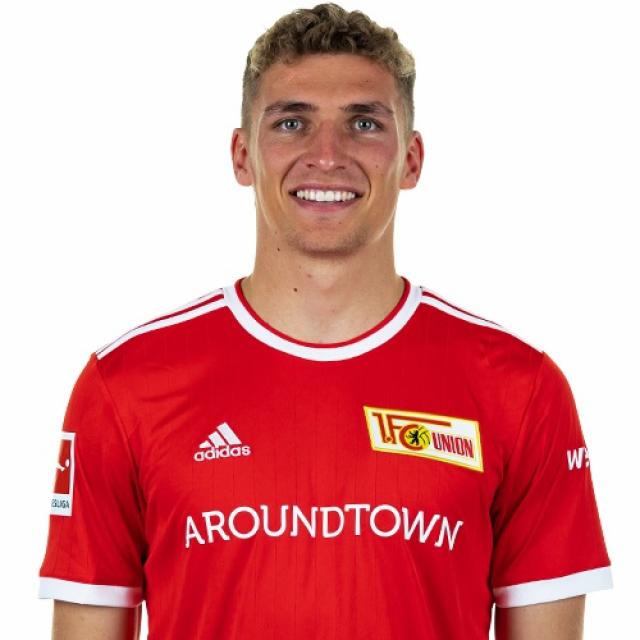 | | |
| --- | --- |
| Grischa Prömel. | Photo: 1. FC Union Berlin |
Not a great deal makes logical sense when it comes to Germany's burgeoning capital city rivalry. Some ten years ago, it appeared unlikely that there would even be such a derby in the top flight. Köpenick's FC Union Berlin appeared to be a club destined to straddle the line between the country's second and third footballing flights. Charlottenburg's Hertha BSC encountered their own problems merely staying in the top division.


Low and behold, all of that changed two seasons ago. Union unexpectedly upset Stuttgart in the 2018/19 promotion/relegation playoff and entered the top tier for the very first time. Since then, the two Berlin clubs have met four times in the Oberhaus. Surprisingly, Union have proved the better club in terms of overall form. Die Eisernen currently play in Europe whilst "die alte Dame" battled relegation last year and might do so again this time.

Further muddling matters, however, Hertha have been the dominant side when it comes to the face-to-face meetings. After winning the inaugural version of the top flight derby in the autumn of 2019, the West German club beat their smaller neighbors convincingly twice at the Olympiastadion. A rather languid 1-1 draw in April of last year served neither side particularly well.

One of Union's key players from the promotion push reflected on the odd journey full of twists and turns at a Wednesday presser. Stuttgart mnstive Grischa Prömel spoke on the results no one could have possibly predicted.

"For the fan-scene and the whole club in general, it's kind of a funny story if we're ahead of Hertha at the end of the season," Prömel mused while also adding, "We don't even look at who is #1 in Berlin. We do our thing. We're happy when we win our games."

Such deflecting language notwithstanding, Prömel couldn't avoid the elephant in the room. The smaller club from the former East is widely considered to be the team with a greater sense of identity and soul. Hertha myriad of administrative changes over the past few years have left a rather expensive mess of high-priced players all purchased by different coaching/managerial regimes with different ideas in mind.


The story is thus a classic tale of smaller and smarter versus larger and uneconomical. The Bundesrepublik's historically divided capital city has even spun such a tale previously in professional sporting terms. In the German ice hockey league, East Berlin's "Eisbaren" enjoyed success after reunification whilst the West Berlin's "Capitals" went bankrupt.

Prömel may not have wished to broach such matters, but the words he chose effectively spoke for themselves.

"I became a Bundesliga player at Union," Prömel noted, "I've enjoyed the bulk of my sporting success here. A significant bond results from this. It's hard to envision playing for Berlin's other colors. My Berliner heart lies with Union."

"I believe that there are many in the team who function similarly," he added, "Union is a club that you identify with; a club that stands for certain values that you automatically represent when you play for Union."



More about the match
More about the teams
More about Grischa Prömel