Karlsruher SC top 1860 to reach first quarterfinal in 25 years
By Peter Vice @ViceytheSS
Baden-Württemberg's Karlsruher SC overcame 1860 München on Tuesday in a third round battle of two lower division sides who had already upset higher division opponents in this year's DFB Pokal. 

The KSC overcame a sluggish start to play a much better second half and advance to the quarterfinals courtesy of a handball penalty. 

The Baden guests thus reach their first cup quarterfinal since Winifred Schäfer led the club to the semis in the 1996/97 edition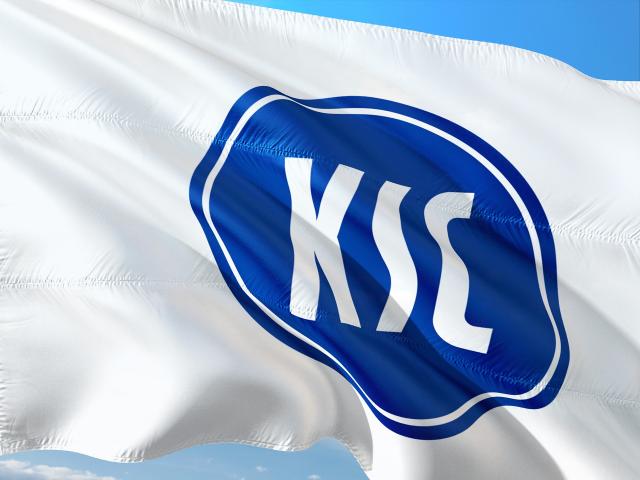 Two teams hoping to keep their fairly tale run in the 2021/22 edition of Germany's domestic cup met on Tuesday evening at the Stadion an der Grünewalder Straße. Following an upset up FC Schalke 04 in the second round, third-tier side TSV 1860 München welcomed 2. Bundesliga club Karlsruher SC to the smaller Munich stadium. The guests from Baden themselves had knocked out Bayer 04 Leverkusen of the top division back in October. 


Both trainers employed just one change to their weekend XIs. The KSC's Christian Eichner opted to deploy Tim Breithaupt in midfield. Right back Ricardo van Rhinjn took a seat and the Badeners lined up in a 4-3-3 with captain Jerome Gondorf and Marvin Wanitzek working just ahead of Breithaupt. 1860's Michael Köllner had to replace the injured Marius Willsch with Erik Tallig. The hosting Münchener lined up in a 3-5-2 with Richard Neudecker in the ten-spot.

Both sides appeared highly motivated to continue their cinderella tale into the next round during a up-tempo opening ten minutes. The KSC retained a slight edge in the possession battle, but it was the Lions who rattled off a series of quality scoring chances between the 10th and 15th. Badener keeper Marius Gersbeck had to be on his toes to preserve the scoreline. Eichner's men managed little other than an appeal for a penalty in the 21st.

KSC captain Gondorf had to employ a tactical foul on Neudecker in the 38th. The TSV ten proved a very tricky actor throughout the opening 45 for the hosts. Müchen Striker Marcel Bär also got several looks at goal. The visit BaWü squad finally got their first effort on target in the 41st via a Philip Meise free-kick. As the two teams headed into the locker rooms, the score remained 0-0 despite the fact that 1860 were by far the better side.

Six minutes after the restart, the guests had a goal disallowed for offside. Eichner's crew shook off the disappointment and proceeded to play with much more determination. The KSC still wasn't working TSV keeper Marco Hiller much, but was at least sending some efforts in just wide of the net. In the 69th, the Bawü team got their penalty. Fabian Greilinger was adduced to have handled a ball in the box. Wanitzek stepped forward to convert and the KSC went up 1-0.

With laudable fighting spirit, Köllner's men pressed hard for the equalizer. Tallig very nearly restored parity in the 76th, but unfortunately made it too easy for keeper Gersbeck. At the other end, Fabian Schleusener missed a fabulous opportunity to increase his team's lead ten minutes later. The TSV's Philipp  Steinhart then missed an opportunity to send the match into extra time with the last chance of the game at 90+2.



Related stories