Confirmed:
Bayern find new loan destination for Adrian Fein
By Peter Vice @ViceytheSS
All clubs involved have now confirmed that defensive midfielder Adrian Fein is headed from Fürth to Dresden via a new loan from parent club FC Bayern München.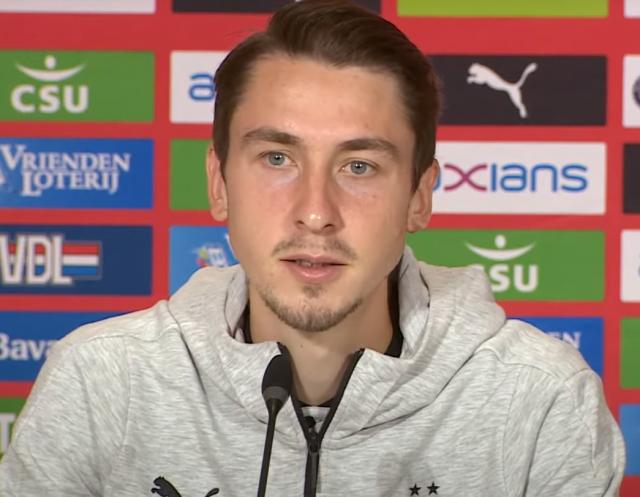 As reported upon earlier, Bayern München prospect Adrian Fein's next destination is Dresden. The 2. Bundesliga Saxon side will take the 22-year-old on loan through the end of the season.


"Adrian Fein was among the most talented players in the 2. Bundesliga two years ago and has a lot of potential," Dresden sporting director Ralf Becker said in a statement, "For a variety of reasons, he's been unable to continue along the professional path he envisioned."

"We're pleased to have found a solution with Bayern München for his further development," Becker continued, "We will work together with Adrian to get him back into optimal physical condition."

Fein himself thanks the club for the opportunity and promised to give Dresden his very best.


Ralf #Becker: "Adrian #Fein verfügt über viel Potenzial. Wir werden gemeinsam daran arbeiten, dass er physisch und spielerisch in seine optimale Verfassung kommt. Wir sind überzeugt, dass er mit seinen Qualitäten in der Rückrunde noch sehr wichtig für uns wird." #sgd1953 pic.twitter.com/R8arj42zBD

— SG Dynamo Dresden (@DynamoDresden) January 31, 2022
Adrian #Fein: "Meine Vorfreude auf die SGD ist groß, die Aufgabe und die damit verbundene Chance reizen mich sehr. Der Weg, den mir die Verantwortlichen aufgezeigt haben, hat mich vollends überzeugt. Ich werde alles geben, um der Mannschaft schnell helfen zu können." #sgd1953 pic.twitter.com/6yMY9NZmQz

— SG Dynamo Dresden (@DynamoDresden) January 31, 2022
More about Adrian Fein